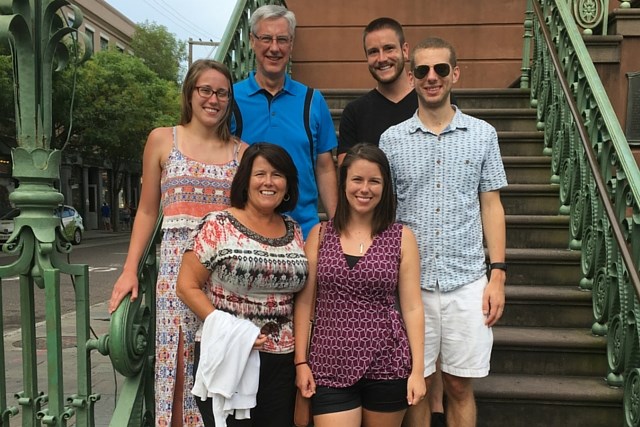 Moving with Kids: 25 Ways to Ease Your Family's Transition to a New Home
 We are excited to share a book that offers 25 tips for moving families!
Moving with Kids was written by a FishHawk Resident, Lori Collins Burgan, and through the years has been a helpful resource to many of our guests.
Every year, more than 13 million children must pack up their things and say goodbye to their friends, schools and communities as they move to new homes across town, across country, or even overseas. I know all too well how stressful this time can be for children – and their parents. When I moved to a Newland Community with my three children a few years ago as my husband was climbing the corporate ladder, it was our fifth move in seven years!
During one of our moves, I searched for resource materials to provide me with guidance on how to make these moves easier for my children. Coming up empty-handed, I decided to put my own experiences of my family and others to good use by writing my own parenting book: Moving with Kids: 25 Ways to Ease Your Family's Transition to a New Home. Organized around 25 simple, action-oriented tips that busy parents can easily reference, Moving with Kids helps parents emphasize the positive aspects of moving while embracing the grieving that is inherent in any major transition.
In one of the chapters, I explain, "Choosing the neighborhood that is the best fit for your family is one of the most critical decisions you will make when moving." For my family, Newland Communities has been that neighborhood. Our move to a Newland Community was the culmination of six months of research into the best place in our state to raise a family. We have since turned down several promotion opportunities because we don't think we could replace the quality of life we have found here.
Like many of you, my husband and I have been willing to move to advance our careers, but we are not willing to compromise the quality of life for our children. Newland Communities 'commitment, "to creating incredible places to live," has helped us achieve the best for our children and our careers. We love the sense of family we have found here, and we all have become fully ensconced in community activities. I am confident you will find that Newland Communities has what it takes to meet your family's needs.
Wishing you smooth transitions in your new journey,
Lori Collins Burgan
If you would like us to send you a copy, please email waterset@newlandco.com and we'll be happy to send it your way!