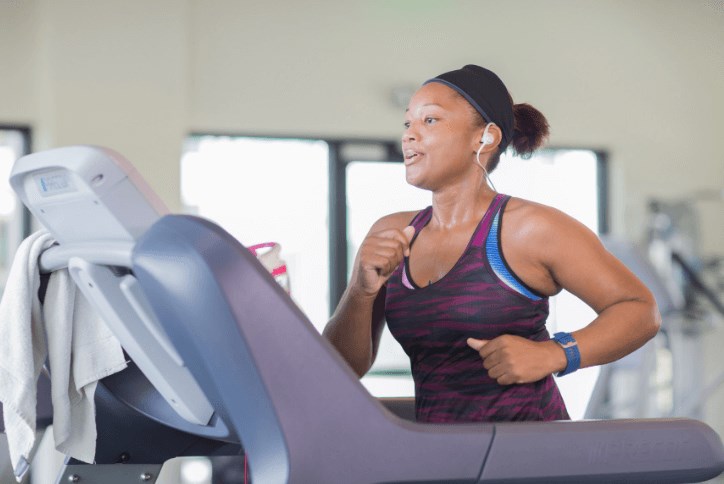 Staying Healthy Through the Holidays
With the holiday season just around the corner, it can be difficult to find the time to stay in shape! We don't blame you - plus, who can resist that extra handful of Halloween candy or the last slice of pumpkin pie? Here at Waterset, we have plenty of ways to stave off those unwelcome holiday pounds. Whether it's pumping some iron in our fitness center or going for a morning jog along The Lakeside, maintaining an active lifestyle is both easy and fun. Here are just four ways our residents like to stay active in Waterset.
Hit the Trails
You can always catch residents on Waterset's miles of scenic trails. "When we first visited Waterset, we noticed there were always people outside on the trails and kids at the park. When we looked at other communities, you didn't see that," says Dayna, a current resident and mom to three. Whether you run, bike, or walk along the trails, the trails are a great way to enjoy Florida's fall weather and get in a great cardio workout.  
The Fit Trail is also a great option if you are looking to mix in strength training with your cardio. The Fit Trail runs along Waterset Boulevard and has five outdoor fit stations.
Parks for Everyone
Throughout the neighborhood, you can find playgrounds and green spaces where you can run and play with your children or grandchildren.  Residents can also be seen playing fetch with their four-legged friends at The Lakeside dog parks. If you like the fit stations along the Fit Trail, you'll love The Lakeside, which has an additional five fit stations.
The Fitness Center
For those rare days in Florida where it actually feels like winter, take your workout indoors! The Fitness Center at The Landing offers an array of equipment ranging from treadmills to free weights.
Make a Splash
New resident Alyse says that "Waterset definitely makes living healthy very easy." Her husband loves swimming laps and is training for a triathalon. Since the pool at The Landing is heated, your aquatic work-outs will be comfortable year round!
Whatever your preferred workout method, Waterset truly offers something for everyone. Go ahead and indulge in that extra helping of Thanksgiving stuffing - you can burn it off while enjoying Waterset's beautiful scenery and amenities.