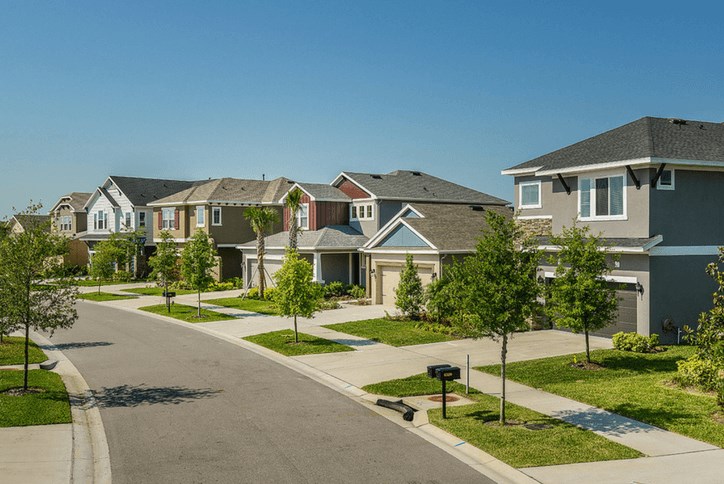 Home Technology Trends for 2018
From automated thermostats to color-changing light bulbs, it's now easier than ever to make your new home a smart one. With so many new home tech innovations, it can be hard to choose which are best for your home, so we narrowed down our top five favorite tech trends for you!
1. DIY Video Surveillance
Home video security systems traditionally have been both a hassle to set up and costly to install. But with the growing popularity of DIY smart video security systems like Nest and Arlo by NETGEAR, you can now easily monitor your home. You can even receive live notifications of any motion and sound or view a live stream from any of the cameras straight to your phone.
2. Automated Thermostats
According to ENERGY STAR, just by leaving your thermostat at the same setting all day long, you're possibly wasting up to $180/year. A Nest or ecobee thermostat can change that! Unlike programmable thermostats, smart thermostats learn to adapt the temperature based on your lifestyle in just the first week of using it. Best of all, the money you save from using an automated thermostat can pay for itself in just two years.
3. Smart Light Bulbs
Room too dark? Now it's too bright? With Philip's lineup of Hue light bulbs, get the lighting just right. You don't even have to get up to turn the lights on or off. These light bulbs can be conveniently controlled from your smartphone. So whether you're trying to set the mood just right or trying to save a bit on the electric bill, give them a try!
 4. Smart Locks

Ditch the keys and start tracking who enters your house. With smart locks such as August, you can easily provide entry to friends, family, housekeepers, and others with just your smartphone. Say goodbye to the hassle of copying or losing keys!
5. Personal Speaker Assistants
Wouldn't it be nice to be able to start jamming out to your favorite tunes while searching for a recipe for dinner by just using your voice? With smart speakers from Google, Amazon and Apple, you can do that and so much more. Best of all, you can connect and control a majority of smart home devices to your smart speaker.
Which tech trend is your favorite?