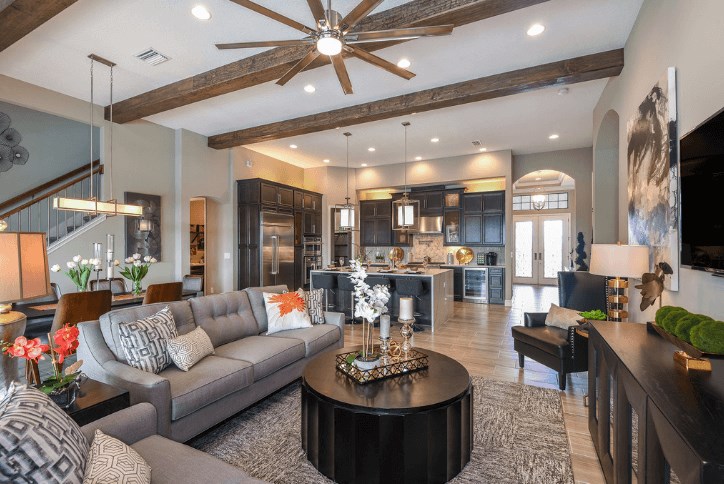 How to Make Your New House Feel Like Home
You've moved into your Waterset dream home. Your boxes are unpacked. The fridge and pantry are stocked. But you still don't feel right at home in your new place. Here are 7 tips to make that new house truly feel like home.
Hang Art
Yes, you are surrounded by your own furniture and all your belongings, but is your house missing that feeling of being yours? There's an easy fix for that! Hang art - it's scientifically proven to make you happier and will help add your own personal flair. Putting up family photos is a great way to settle in as well. 
Declutter
Nothing will kill your coziness faster than a mess of clutter. Of course, if you read our moving tips blog, you decluttered

before

you moved, but if not, don't worry. Moving is the perfect time to get rid of anything that doesn't spark joy.

Invite Guests
Nothing will make your home feel homier than a house full of your favorite people. Don't wait until your house is "done" to have a housewarming party, because chances are it will never be done!
Meet the Neighbors
In Waterset, it's easy to meet your neighbors. Our residents are always happy to greet you with a friendly wave while walking the dog or taking out the trash. You can also attend community events such as Wine Down Fridays to meet your fellow Watersettlers.
Use a Familiar Smell
Try scented candles, wall plug-ins, or incense to create a cozy smell in your new home. We suggest scents like vanilla or lavender, which are shown to be calming.
Go Green
With plant life, that is. Not only can plants improve your air quality but they add a touch of beauty and comfiness to your new home.
Spend Time There
When you live in Waterset, there's a lot to do outside of the home - events to attend, amenities to explore, and a whole community to get to know. But it will take time to get used to a new house, so enjoy your evenings or weekends in your new home.