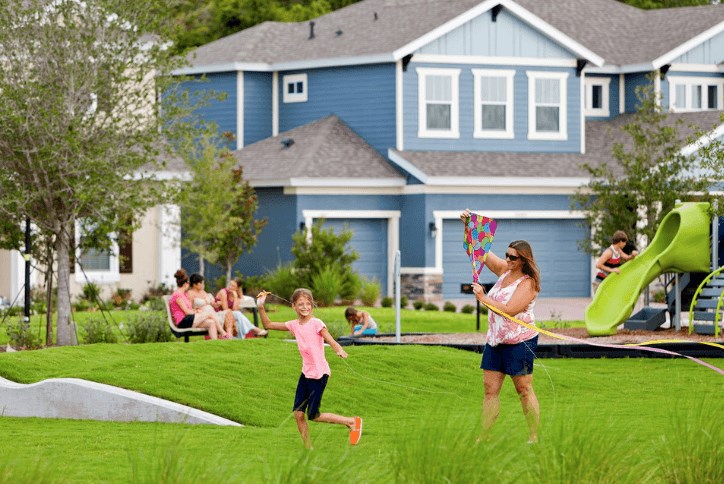 Parks-a-Plenty In Waterset - And How to Enjoy Them!
Waterset life is all about the great outdoors - from outdoor amenities, to miles of trails, to all of our pocket parks, we love getting out and about. With over ten parks and playgrounds, there is guaranteed to be a spot to gather, play, or relax. Here are our favorite ways to use our parks.
Host a Sizzlin' BBQ at The Lakeside
The weather is heating up - so why not heat up the grill?! The Lakeside features barbecue grills for you to enjoy with neighbors and family. View our Pinterest page for suggestions on hosting the perfect summer (or spring) barbecue!
Play a Game
Games aren't just for the little ones! Try your hand at bocce ball or Frisbee in one of the many open green spaces throughout Waterset. For the children, Coquí Park offers hopscotch and a four square court. For all ages, The Waterset Club has cornhole!
Plan a Picnic
Enjoy a picnic-perfect day at one of our many parks and green areas. Whether you are looking for a romantic date or fun for the whole family, enjoy the outdoors with beautiful views and Florida sunshine. Don't want to pack a picnic? Grab lunch to go from The Landing Cafe.
Find Your Zen
Our parks are ideal for outdoor yoga or meditation. Find your inner peace while surrounded by greenery and fresh air. Bask in the warmth as you find your balance.
Read a Book
The best way to settle down with a good book? Curled up somewhere cozy! Picturesque scenery makes for a brilliant backdrop for reading a novel - why not try one of the hammocks at The Lakeside?
Whatever your plans, Waterset has a spot for you!