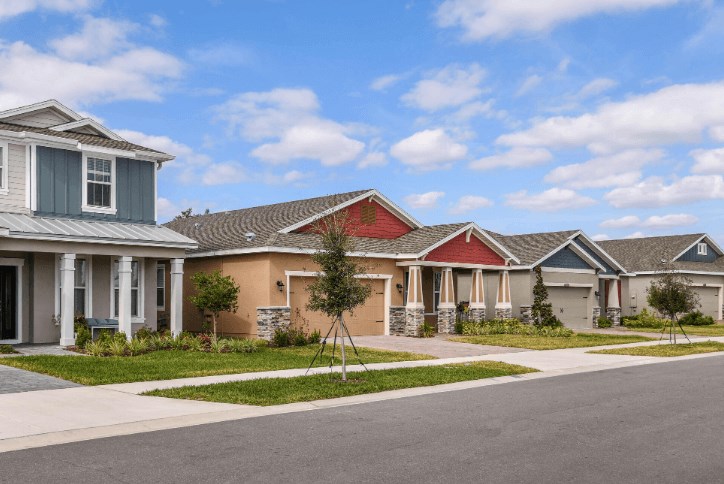 Top 7 Tips to Explore Waterset From Home
If you're shopping from home, chances are, you'll start your search online. At Waterset, we want to help you find your new home, from home. From walking through virtual tours of our model homes to exploring our overview of our impressive community amenities, we've rounded up our top tips to feel the magic - virtually. 
Explore Our Homebuilders
Feel the magic with one of our builders. These award-winners offer a variety of architectural styles, floor plans, and interior designs. Browse our portfolio of builders to find the best options for your family. 
Take a Virtual Tour of Model Homes 
Experience our model homes from the comfort of your couch by visiting our virtual tour gallery. You'll get the chance to wander throughout the homes and check out all of the features! While you're there, check out the 3D walk-through of The Waterset Club. You can almost feel the sun on your face while you "walk" by the pool. 
Browse Listings With the Homefinder Tool 
Easily search through our wide selection of new houses with our handy Homefinder. Whether you're looking to build from the ground up, or need one of our Quick Move-Ins, you can easily filter by square footage, builder, price, and more. Once you find a floor plan you like, use our Mortgage Calculator to see how it fits in your budget. 
Hear From Our Residents
View our selection of Resident Testimonials to hear why Waterset feels like magic. Hear our residents talk about the ease of multi-generational living, the convenience of the location, the family- and dog-friendly amenities, and so much more. 
Check Out Our Impressive Amenities
Waterset has so many unique community amenities, no two days are exactly the same! In fact, we've got 8 of the most wanted amenities, according to one study. From trails and fitness to fun and sun, we've got it all. Check out our amenities here.  
Read Our Newsletter
If you want to catch a glimpse of Waterset life, join our email list. You'll get to check out our events, café news, and more! It's one of the best ways to get a glimpse into what life will be like once you're a resident. 
Contact Us 
We're here and ready to help, 7 days a week. You can easily contact us via phone, email, or live chat. Our Community Specialists can answer any questions you may have!