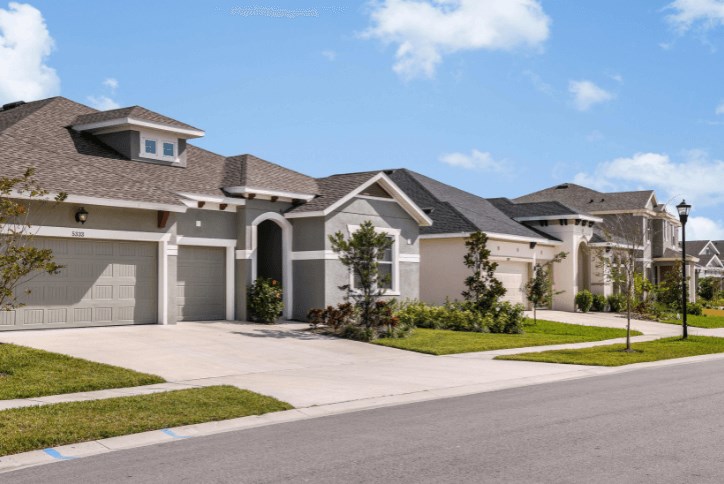 The Top Home Design Trends for 2022
It's no secret that the past two years have seen unprecedented change in the way we live, work, and play. As we collectively make sense of the "new normal," here are the home trends that will be popular in 2022.
Dedicated Home Offices
During the early days of the pandemic, many of us made makeshift home offices out of our kitchen counters or dining room tables. In 2022, as work-from-home or hybrid work schedules become permanent, so too will the need for a dedicated home office. As you shop for a new home, look for an extra bedroom that can be converted to a home office, or a home with a little flex space.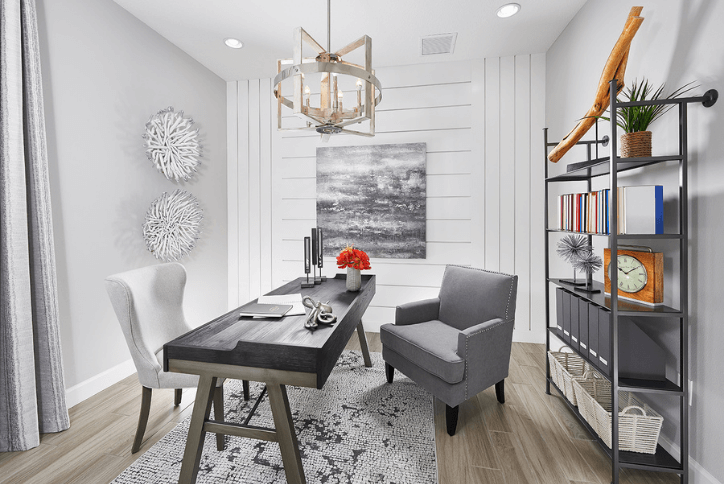 The home office in the Seville by Park Square Homes is sleek yet cozy. 
Entertaining Made Easy
As gatherings and celebrations once again become commonplace, it's more important than ever to have a floor plan that lends itself to entertaining friends and family. Consider features like open floor plans and statement-making kitchens.
Back to Nature
As lockdowns saw us forced indoors, it created a greater appreciation for the great outdoors, and that has become apparent in home design in many ways. A focus on outdoor living is at the forefront of many floor plans, with extended lanais or outdoor features such as kitchens, fire pits, and pools. Indoors, builders are bringing the outside in with plenty of natural light and rich, earthy color schemes.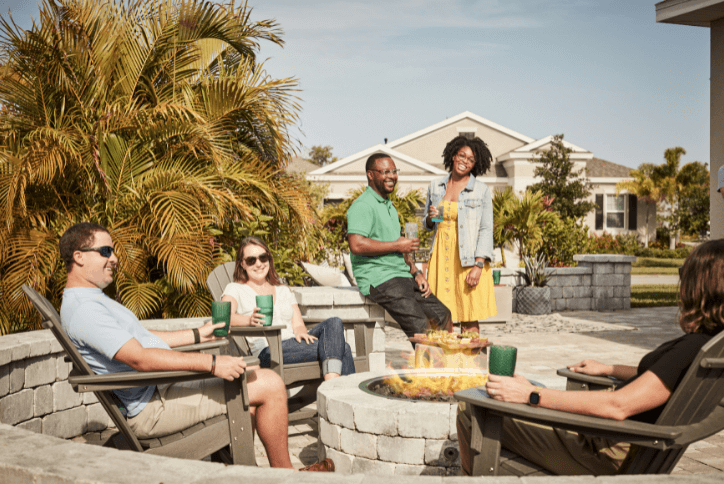 The backyard in the Serefina by David Weekley Homes is the perfect spot to enjoy some time outdoors with friends and family.
Little Luxuries
Let's face it – the past two years have been, in a word, stressful. It's no surprise that today's home shoppers are looking for little luxuries that add a comforting touch to their day-to-day lives. Free-standing soaking tubs allow for unwinding at the end of the day and spacious primary suites create a lavish escape.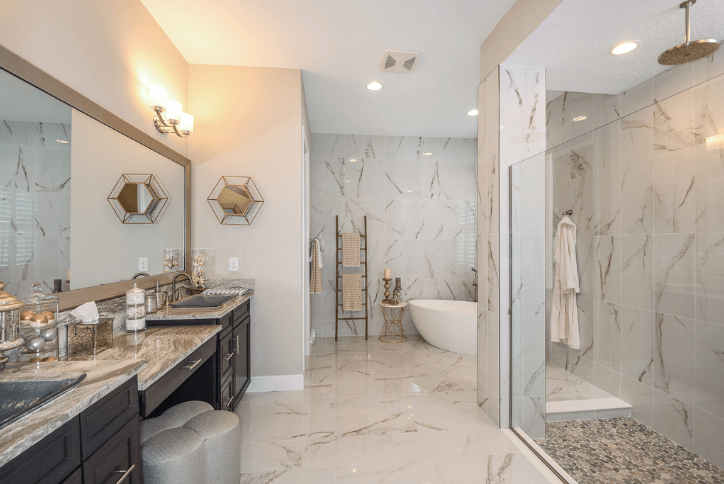 This dreamy owner's bath in the Key Largo II by Homes by WestBay makes getting ready at the beginning of the day and unwinding at the end positively lavish. 
Sense of Community
The stress of the pandemic caused friends, families, and neighbors to lean on each other like never before. Many home shoppers have realized that home extends beyond their front door and are searching for a neighborhood with a true sense of community.
If you're not sure whether or not it's time to move, ask yourself these 6 questions. If you're ready to start looking for your dream home, explore our Homefinder or contact a Waterset Community Specialist!