Events
June 05-07, 2020
National Trails Day 2020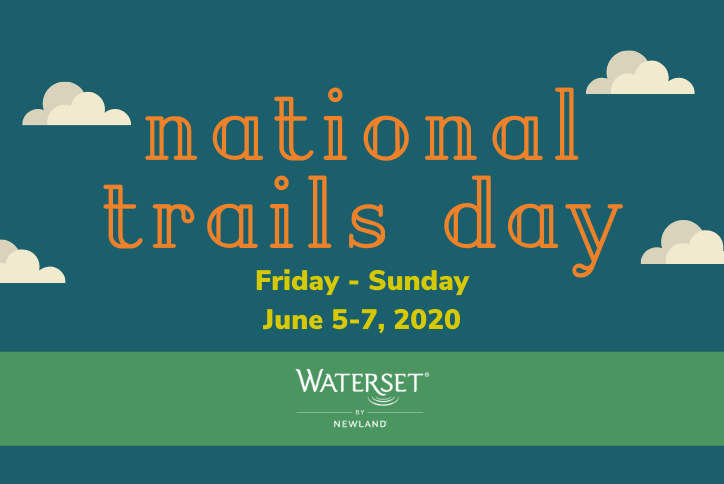 For National Trails Day 2020, we are making a community pledge to walk, bike, and run 1,000 MILES in one weekend!

Come explore our 12+ miles of trails on National Trails Day! Get your workout in and then log your miles with us virtually or in-person!

TO PARTICIPATE:
1) Walk, run, or bike along Waterset's trails. Track your miles using your favorite fitness app. Of course, while you're out along the trails, please be sure to adhere to social distancing recommendations.
2) Log your miles! Stop by The Landing Club & Café OR send us a quick Facebook message! You can also call us at (813)235-0154.

That's it! That's all you have to do! Let's show our #StrengthInNeighbors and have fun as a community!