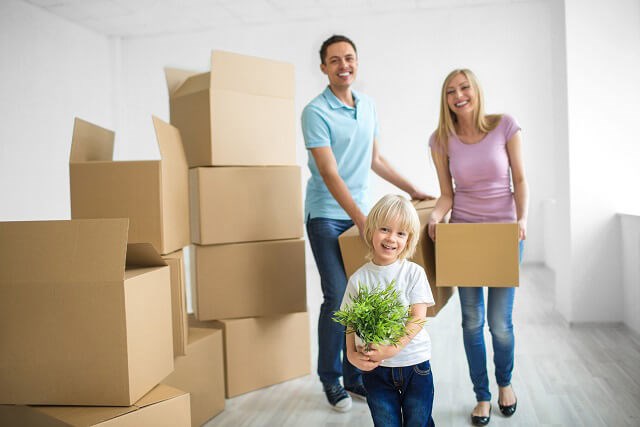 Preparing for your Military Move
1. Start the process as soon as orders are in your hand. According to officials at the Naval Station Norfolk Fleet and Family Support Center (FFSC) Relocation Office, the time frame for service members to receive orders can vary from 5 months to 2 weeks prior to their report date to the new command. Regardless of where you fall in that time frame, you need to get moving on the moving process as soon as those orders are received. Starting early is particularly important if you're PCS'ing during the peak summer season from May to August when it may be more challenging to secure the pickup and delivery dates you want. And now because of employee furloughs, transportation offices are expected to be understaffed, which means getting your move squared away may take longer than usual. Bottom line: be proactive and don't procrastinate.
2. Visit your installation's transportation office. So what's the first step in the moving process? Take a visit to your local installation's Transportation Office or Personal Property Office to receive a relocation briefing, says Mitch Chandran, an Army Military Surface Deployment and Distribution Command spokesman. It's important that you learn all of your options, including the option to move yourself. Make a list of questions to ask, and speak up if you don't understand something.
3. Go online. A second way to manage your move is to go online. "The alternative is to use the Defense Personal Property System, or DPS, which is accessed through the website, move.mil," advises Chandran. "This website is the portal for DPS and the one-stop shop where members can completely manage their move process." Users have access to online training videos and presentations about the moving process. Military OneSource also offers an online resource called "Plan My Move,"which "provides you with access to information about your entitlements and benefits, to points of contact, checklists, planning tools, and information on education and employment."
4. Make a DITY decision. You have the option to either be moved or move yourself. The Do-It-Yourself move, or DITY, allows you to be reimbursed by the government to move your own belongings. Good planning might even result in a profit! If you're interested in a DITY, ask your transportation office for more details and click here.
5. Sign up for on-base housing. Think you'd like to live on base? Contact the housing office at your new installation and ask how to get on the waiting list. Some waiting lists are quite extensive so be prepared to find alternative living arrangements while your name inches to the top of that list. If you'd rather buy or rent, visit websites like Military By Owner or USAA's Home Circle for listings in the area.
6. Create a PCS binder. Organization before a PCS is essential. A great way to keep track of important documents is to create a PCS binder. Use the binder to store everything from birth certificates to powers of attorney to packing checklists to calendar pages with important dates. (Click here to see more suggestions for your PCS binder.)
7. Get friendly with base family services. Each branch calls it something different (for example, the Navy call it the Fleet and Family Support Center), but all family service centers provide a wealth of knowledge free of charge, including relocation information, budgeting tips and employment resources. Call yours and make an appointment to speak with a relocation assistance specialist.
8. Research your new installation. Ideally, you should take a road trip to check out your new location, but that's not often possible. If a road trip isn't in your future, head over to Military.com's Installation Guide, where you can learn more about the area you're moving to as well as important contact information.
Looking for a detailed PCS checklist? Click here to print out checklists to help you create a timeline from 3 months prior to your move to after you arrive at your new destination.