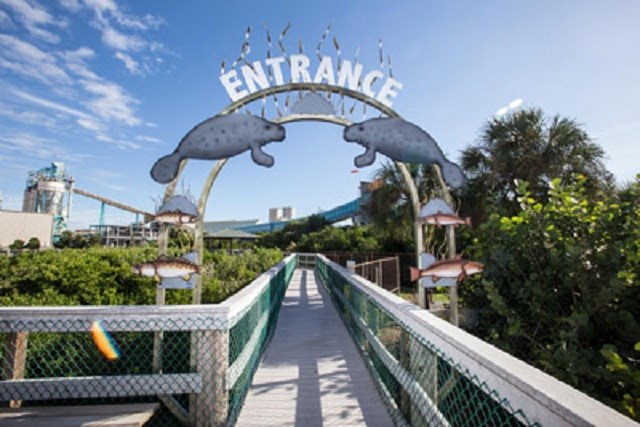 Manatee sightings pick up in Waterset
Visit the Manatee Viewing Center in Apollo Beach, only 3 miles from Waterset!!  When the cooler weather comes to Florida, it brings the manatees in to the warm Tampa Bay waters. Take the family to the Manatee Viewing Center, a state and federally designated manatee sanctuary that provides critical protection from the cold for these unique, gentle animals.
Inside the viewing center, you will find an education building, colorful displays of the manatee's habitat, and the chance to inspect actual manatee bones. Outside, stroll among award-winning butterfly gardens and Florida-friendly landscaping. You can also see a variety of native and coastal plant life as you stroll along the center's tidal walk. Catch a glimpse of animals in the wild that make the center's habitat their home.