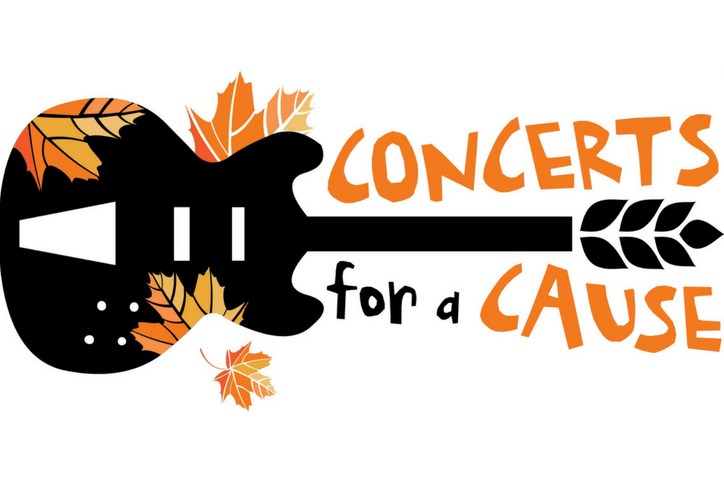 Sixth Annual Newland Communities' Concerts for a Cause Series Nets Thousands in Donations
TAMPA, FL- Hundreds of concertgoers who attended Newland Communities' annual Concerts for a Cause series and Fall Festivals at FishHawk Ranch and Waterset, not only helped make a difference in the fight against hunger in our community, they also assisted a high school marching band in their March to the Macy's Thanksgiving Day Parade.
FishHawk Ranch and Waterset are owned in a joint venture partnership between NORTH AMERICA SEKISUI HOUSE, LLC (NASH), the U.S. business unit and full subsidiary of SEKISUI HOUSE, LTD., Japan's largest homebuilder and leading diversified developer, and Newland Real Estate Group, LLC, whose development business, Newland Communities, is the master developer of the community. They are two of more than 30 communities the NASH-Newland partnership owns together in 11 states across the United States.
In its sixth year, the Concerts for a Cause series remains a highlight for residents and community members alike. This year, the concerts were expanded to a total of 11, which were held throughout the two communities. In lieu of admission, concertgoers were asked to bring non-perishable food items or monetary donations for the three organizations that benefited from the events.
At FishHawk Ranch, the community selected Lithia-based, Seeds of Hope, and the Newsome High School Marching as the beneficiaries of donations. Seeds of Hope is a non-profit organization founded by FishHawk Ranch resident, Leda Eaton. It offers a food pantry for the surrounding areas of Lithia, Brandon and Valrico and also supplies weekend backpacks of food for low-income school children. Thanks to concertgoers, FishHawk Ranch donated approximately 1,100 lbs of food, which will enable the organization to distribute 110 backpacks of food to local schools.
"We are very appreciative of Newland Communities for selecting Seeds of Hope as a charity for Concerts for a Cause and grateful to all who donated," said Eaton. "With our dual mission to provide meaningful community service hours for students and food to local people in need, we are a charity many FishHawk area people have embraced. If charity begins at home, there's no better example of that than in the FishHawk community."
Newsome High School Marching Band, which draws students from FishHawk Ranch, was a second recipient of concert donations. Thanks to concertgoers and a generous donation from Newland Communities, the Newsome High School Marching Band received a total of $10,000 for its March to Macy's fund. The band is the first Hillsborough County school to be selected to for the honor.
At Waterset, concertgoers contributed nearly $900, which has been donated to Calvary Lutheran Community Cupboard, an all-volunteer organization and Feeding Tampa Bay affiliate. The donation will purchase more than 800 lbs of food for the non-profit organization, which feeds 2,000 people a week, primarily in the Apollo Beach and Ruskin community. 
"Without communities like Waterset we could not feed the people that we do," said Jim Wise, the organization's volunteer operations manager. "The need is continually growing, so all donations are greatly appreciated."
"Time and time again, our residents show their extraordinary generosity," said Pam Parisi, Vice President of Marketing for Newland Communities. "These donations will truly help our neighbors in needs and have already assisted students in fulfilling a once-in-a-lifetime opportunity."
The concerts and Fall Festivals were held from September to November and featured local and regional bands.
About FishHawk Ranch
FishHawk Ranch by Newland Communities is a 4,100-acre master-planned community located in southeast Hillsborough County. Recently certified by the Florida Green Building Coalition as the first green community in Hillsborough County, FishHawk Ranch features a variety of amenities including more than 25 miles of nature trails. The community offers paired homes, single-family, and custom homes starting at $174,990 to more than $1 million. The FishHawk Ranch Welcome Center and model homes are open Monday through Saturday from 10 a.m. to 6 p.m., and Sunday from noon to 6 p.m. For more information, please call (813) 685-7500 or visit our website at www.fishhawkranch.com.
About Waterset
Waterset by Newland Communities is a master-planned community located in Apollo Beach. Waterset features a variety of amenities that include a community pool, fitness center, Fit Trail and Greenway. The Waterset information center is located in The Landing Club & Café and is open daily from 10 a.m.to 6 p.m., and on Sundays from noon to 6 p.m., along with 15 model homes priced from $180,000s to over $500,000. For more information, please call (813) 235-0154 or visit our website at www.watersetfl.com.
About NEWLAND:
Newland is a diversified real estate company leveraging a national platform and over 45 years of experience to perform challenging and diverse development, investment, management, and advisory services across a wide range of real estate. The company's mixed-use development business, Newland Communities, actively owns, operates and develops premier residential master-planned, commercial, retail, and urban mixed-use real estate across the U.S. Headquartered in San Diego, Calif., Newland and its affiliated companies have completed, or have underway, more than 140 diverse real estate developments, more than 20 million square feet of commercial and retail space, and 175,000 residential units in 14 states. www.newlandcommunities.com.
About NORTH AMERICA SEKISUI HOUSE, LLC (NASH):
NASH was established in 2010 as the U.S. business operations unit and a full subsidiary of SEKISUI HOUSE, LTD., Japan's largest homebuilder and a leading diversified developer since 1960. SEKISUI HOUSE, LTD. has built more than two million houses to date and expanded its operations to Australia, China, Singapore, and the U.S. NASH establishes joint ventures to build innovative and sustainability conscious master planned communities across the US. NASH is headquartered in Arlington, Virginia. http://nashcommunities.com/. http://www.sekisuihouse.co.jp/english/index.html.
Contact:
Pam Parisi
Vice President of Marketing, Newland Communities   
813.620.3555 | pparisi@newlandco.com