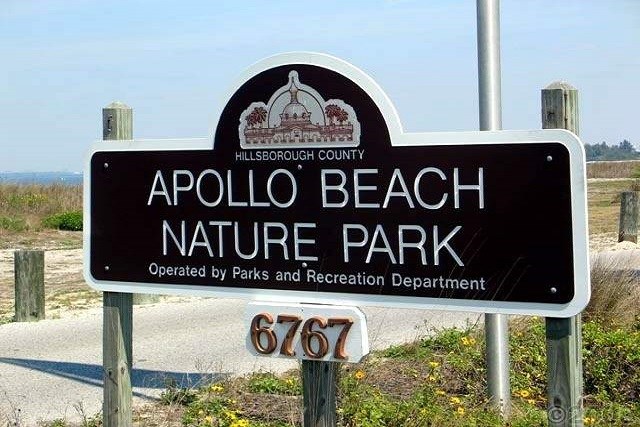 Where's the Beach?
Residents and visitors to Apollo Beach have often asked, Where's the Beach? Despite it's name, our wonderful hamlet hasn't actually had much of a beach – at least not the kind that attracts people with their beach chairs and picnics for the day.
Until now.
It's taken about six years, but the thanks to efforts by the Apollo Beach Waterway Improvement Group and several other Hillsborough County groups, Apollo Beach has not one, but two restored, beaches totaling nearly eight acres to call its own.
The project at the Apollo Beach Nature Park and Preserve has dredged the North, South and Main Channels so that its less likely that that boats will run aground. The channels will be a minimum of 9 feet at high tide.
To create the two beaches, workers re-purposed sand from the channel dredging The upper beach is five acres and is located near the existing pavilion with access to restrooms. A lower beach is 2.5 acres. There are no lifeguards at the beach, and dogs are allowed as long as they are on a leash and their owners clean up after them. Dog owners will find waste bags throughout the area.
To get to the beaches, just head down Apollo Beach Boulevard until it ends. Turn right and drive until you reach the Apollo  Beach Nature Park and Preserve. The address for your GPS is: 6760 Surfside Boulevard.
So far, reaction has been positive and residents are happy to have a beach to call their own.