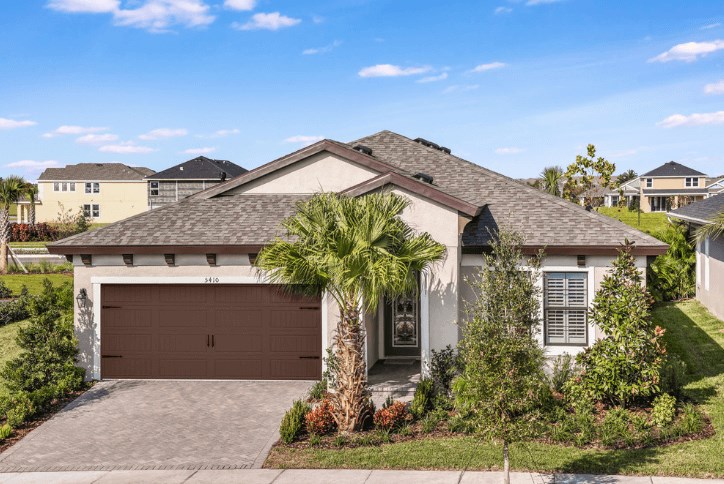 Why Buy New in Waterset?
When buying a home, one of the first decisions a family makes is whether to buy a new home or a resale home. Resale homes tend to dominate the market, with an inventory ratio of almost ten to one. Additionally, home buyers are often economically motivated to buy resale.  The cost of a new home may be more than that of an existing home. However, the benefits of buying new should not be overlooked. Here, we discuss just a few ways you can save money and peace of mind by buying your new construction home here in Waterset.
Designed For You
Newly built homes have more features that today's homeowners want: bigger closets and bathrooms, higher ceilings, and more modern fixtures. Also, many new homes are semi-customizable or completely customizable, allowing families to design their home around the way they live, instead of vice versa. From the location of your bedroom, to the color of your cabinets, builders offer many options to make your home perfect for you. Waterset offers floor plans from four different builders, giving you almost endless opportunities to build your dream home.
Overall Investment
Although buying a resale home may be less expensive upfront, the overall financial investment makes this savings negligible. Resale homes can require extensive repairs and renovations. Financial obligations can run from $2,500 for a new water heater to over $50,000 for a kitchen remodel (1). In addition to the monetary costs, it is also important to consider the time and effort that must be invested into such renovations. 
Safer For You and the Environment
Newly constructed homes are held to stricter standards, both in terms of safety and sustainability. As technology advances, homebuilders create homes that are safer and more energy-efficient, using higher quality materials. As an added bonus, energy-efficient building practices also help lower your electricity bill. In fact, Waterset is home to Tampa's first net-zero model home, offered by Eco-Friendly Homes - imagine not having to pay an electric bill!
Peace of Mind
In addition to knowing that you are getting a home with brand new appliances and materials, many new construction homes offer some form of warranty which could protect your home for up to ten years. New home warranties may include structural warranties, systems such as plumbing or electric, or appliances. 
Community Amenities
New home communities can also offer new community amenities. Waterset, for example, boasts an assortment of amenities perfect for any family's lifestyle. We offer a community pool, fitness center, splash pad, miles of trails, several playgrounds, and so much more! Come experience life at Waterset using our Resident for a Day program. 
Sources: