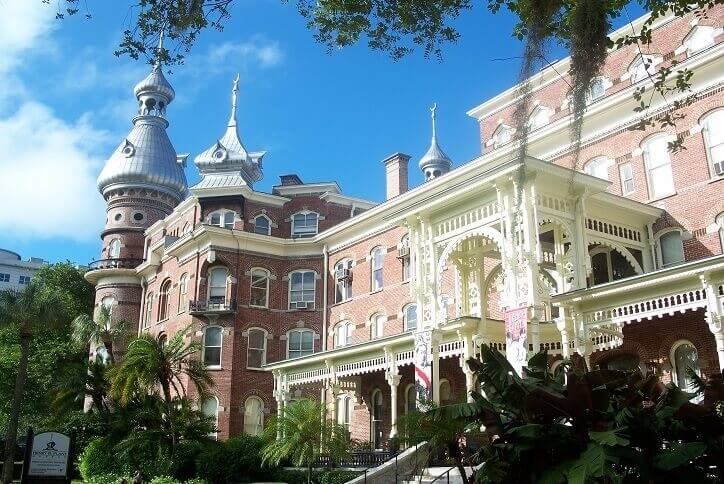 Top Ten Reasons To Call Tampa Home
Most people who live in Florida consider the Sunshine State a little slice of paradise. Whether you're looking for relaxation or recreation, the Tampa Bay area is home to the best living Florida has to offer - in fact, Tampa has been rated as the top city to move to! Here are some of the top reasons new residents want to call Florida home.
1. Low Cost of Living

When you live in Florida, you can take a break - a tax break, that is! Florida has no state income tax, estate tax, or inheritance tax. If you are a retiree, you won't be taxed on Social Security retirement benefits, pension income and income from IRAs or a 401(k). Combine that with a lower cost of living for products and services and relatively lower home prices throughout the state and you are sure to get more bang for your buck.
2. Job Creation

Job creation is also on the rise in Florida in a host of different sectors, from hospitality to high tech. In 2016, Tampa led job demand in Florida and saw a drop in unemployment. Tampa is especially tempting for "Millenials" - twenty- and thirty-somethings here can find a higher-than-average job salary and many employment opportunities.

3. Weather

When it's snowing up north, Floridians are usually dressed in shorts and flip flops. With an average temperature of 73 degrees and lots of sunshine, our weather is enjoyable year-round! Best of all, with less leaves to rake and no snow to shovel, you'll have more time to enjoy all the amenities Waterset has to offer, including a pool and splash pad.
4. Beaches & More

Florida has more than 650 miles of beaches in the state and Waterset is close to some of the best! Visit Clearwater or St. Petersburg to the north, or top-rated Siesta Key to the south. If you're looking for an alternative to the beach, there's a great diversity of landscapes throughout the state. Many of our state parks are excellent locations to see lush wildlife and explore hiking trails.
5. Family Vacations
Whether you have kids or not, Florida's theme parks are perfect for a day date or a family getaway! All of Orlando's best attractions are less than 90 minutes away, or for a nearby dose of fun, visit Busch Gardens or Adventure Island – just a 35 minute drive! Best of all, every one of these theme parks offers exclusive discounts for Florida residents!
6. Recreation
Whether you watch or play, Florida is well-known for its sports teams and recreational opportunities. Waterset is just over two miles from Tampa Bay, so you can enjoy all your favorite water activities. Coming in 2018, enjoy sports close to home when we open our Waterset Club which will host a variety of sports courts. Finally, players of all levels can enjoy a round of golf at one of the many courses nearby.
7. Sports
For those who prefer watching sports to playing them, you can see the Tampa Bay Buccaneers take the field at Raymond James Stadium, the Tampa Bay Lightning on the ice at Amalie Arena, or grab some peanuts and Cracker Jacks and watch the Tampa Bay Rays play ball.
8. Travel
Florida is home to five major travel cities, giving you the opportunity to go just about anywhere. Just 40 minutes away, Tampa International Airport has flights from over a dozen airlines, flying all over North and South America, as well as Europe. Looking to cruise? Port Tampa Bay is less than 30 minutes away and hosts Carnival, Norwegian, Royal Caribbean, and more.
To the south, the Miami/Fort Lauderdale is about four hours away, and offers two international airports as well as two cruise terminals. Jacksonville International Airport and Cruise Terminal are about four hours to the north.
Finally, Orlando International Airport and Port Canaveral are just 90 minutes away from Waterset, making it a great option as well.
9. Arts & Culture
Apollo Beach is perfectly situated between Tampa and Sarasota, marking it as the center of two majors cities of cultural activity. There are many options for a day at the museum or a night at the theater! You can also catch concerts, comedy, and more at the arenas and convention centers. Whatever your interest, you can find it nearby!
10. Diversity
With such a broad range of things to enjoy, it's no wonder that Florida attracts a wide diversity of people. From millennials to retirees, from families with many children to families with none, people of all ages are finding home in Waterset. People from all over the country - and other countries! - have moved to Waterset and we couldn't be happier to have residents with a variety of cultures, beliefs, opinions, and interests.