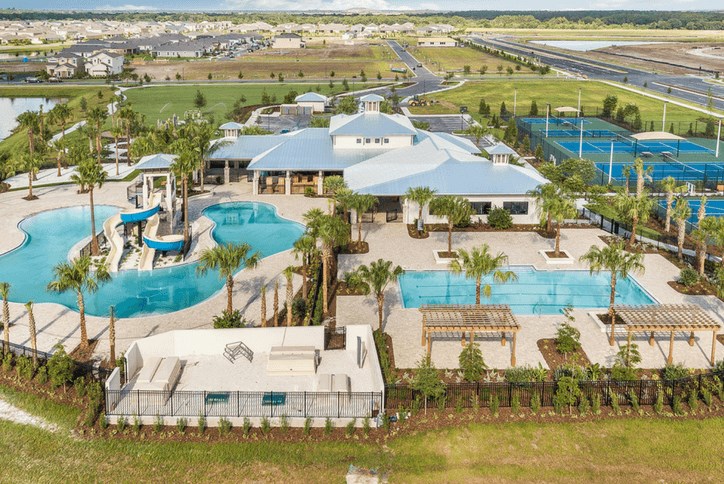 Introducing The Waterset Club!
Our first glimpse at Waterset's newest amenity is here and residents tend to agree - it's pretty amazing. As J.W. says, "We will feel like we are at a resort!"
The most eye-catching feature of the newly-released rendering is the larger of the two pools, which will feature two water slides and a beach-style entry (also known as a zero-entry). Children and parents alike are sure to enjoy the pool, with one resident saying, "I am more excited than my kids!" The Waterset Club will also feature a separate lap pool. Both pools will be open to residents of all ages.
Waterset residents who like being active will have many options at the new facility. The Waterset Club will feature space for a variety of outdoor sports, including basketball, pickleball, tennis, and sand volleyball, plus a fitness room. 
The Waterset Club will also have plenty of options for entertaining! There will be a gathering room available for residents to rent for hosting meetings and parties, plus a game room.
Construction on the Waterset Club is already underway, and the new amenity is expected to be complete by Spring 2018. As we near the opening of this fabulous addition to our community, more details will be released, so stay tuned!