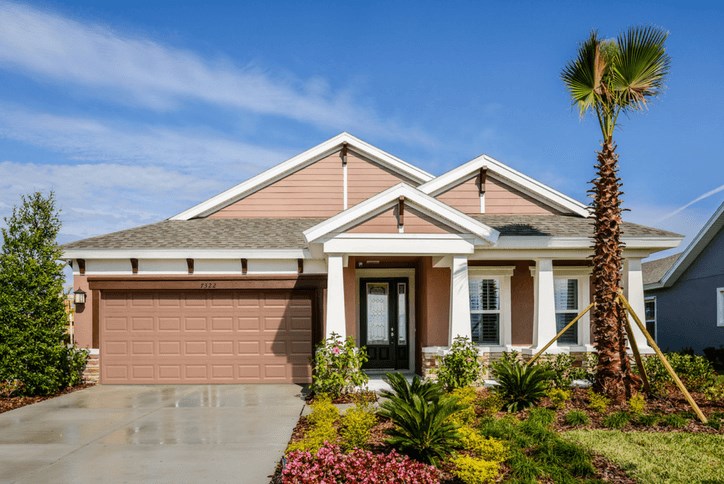 Why First-Time Homebuyers Should Buy New
In Waterset, about one in four new-home buyers are also first-time homebuyers. Buying new in Waterset just makes sense for these first-time homebuyers. The process is simple, and we'll help you through it from day one. The floor plans and prices are great for a single person or a new family just starting out - especially the low maintenance options! And finally, buying new gives you peace of mind.
Informative Community Specialists & Builders
We know that buying your first home is an exciting time, but it can also be daunting. That's why we have friendly community specialists ready to welcome you the first time you come to Waterset, not to mention helpful representatives from each of our builders. Better yet, you can try before you buy! That's right - you can live like a Watersettler with our Resident For a Day program. These are great perks you can't get by buying resale!
"We've been so happy with our builder. Their responsiveness. The buying process was very easy. The sales rep was just lovely. I can't say enough good things about them." - Chrissy
A Variety of Floor Plans & Price Points
With homes starting in the mid-200's all the way up to the 600's, there truly is something for everyone here in Waterset. Whether you're single and looking for something for just you, or you're starting a growing family, there is sure to be the right plan that fits your needs.
 "That's the thing I loved about Waterset - there were a lot of great options for different kinds of homes here at every different price point. When I looked around at other communities, that wasn't the case. You either had to get the really small model or the really big model - kind of like Goldilocks. So this house was the perfect size for me." - Jon
Low Maintenance Options
If you're a first-time homebuyer, the transition can be a little difficult - especially if you are moving from an apartment. Get the best of both worlds with our low maintenance Park Square Homes options. These plans include services like lawn care, so you have less to worry about.
"I love my low-maintenance home because at the end of the week I can just sit back and relax without worrying about lawn work!" - Stephen
Peace of Mind
It's no secret that resale homes can come with hidden problems. Expensive roof issues, old plumbing, and out-dated building codes are just a few of the things you risk with a resale. Buying new, you are assured that your home is built with the most up-to-date features and the newest building codes. Not only that, but many homes come with warranties for additional peace of mind.
"The only tool I can work is a hair straightener, so buying a new home with a great warranty was important to me. I know that if something goes wrong, I'm protected." - Susie