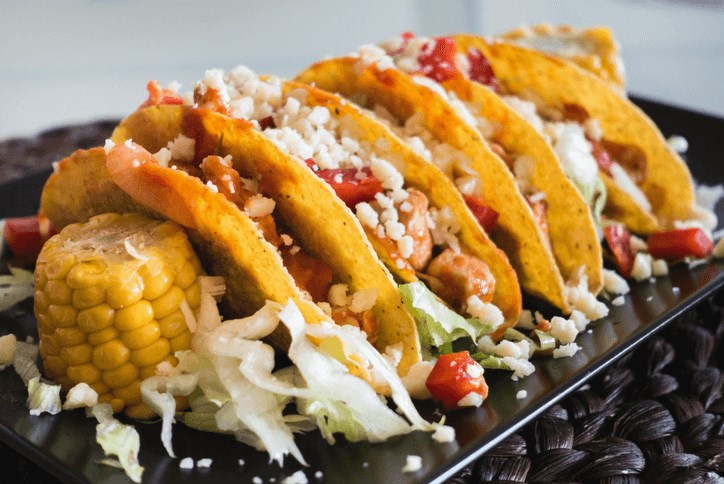 Tampa's Top Taco Spots
Here at Waterset, we love tacos and margaritas - after all, who doesn't? Lucky us, there's plenty of reasons coming up to indulge! July 24 is National Tequila Day, and September 16 is National Guacamole Day… plus every Tuesday is, of course, Taco Tuesday! We've rounded up our favorite spots to celebrate these awesome holidays!
Green Lemon
Green Lemon is located on Howard Avenue and is a hip hangout with brunch, lunch, and dinner. Green Lemon offers a wide array of margaritas, plus tapas, "fiesta bowls," and street tacos. Fiesta Hour is every day from 3pm-7pm.
Bartaco
The New York Times says, "as a neighborhood drop in place for lunch, a casual supper or anything in between, bartaco is hard to beat." They offer fresh and unique dishes and drinks, including a menu of tacos and "not tacos." As far as drinks go, they have a page-long menu of tequilas to try.
Rocco's Tacos
Rocco's Tacos is a newcomer to the Tampa Bay taco scene, but they're a well-established chain throughout Florida. Enjoy a "true taste of Mexico within a fun casual environment." Located by the International Plaza and Bay Street, it's a great place to eat during a busy day of shopping.
Fuzzy's Taco Shop
With a tagline like, "It's taco o'clock somewhere," you know you're in for a good time at Fuzzy's! The casual eatery has an extensive menu and a hard-to-beat Taco Tuesday! With a location in Brandon that's just 20 minutes away, Fuzzy's is a must for Waterset residents looking to fiesta.
Tijuana Flats
This casual chain is an Apollo Beach staple, located at 301 and Big Bend Rd. The cheap eats and cool atmosphere are great for a family-friendly night out. Their extensive menu includes tacos, burritos, flautas, nachos, chimichangas, and more.