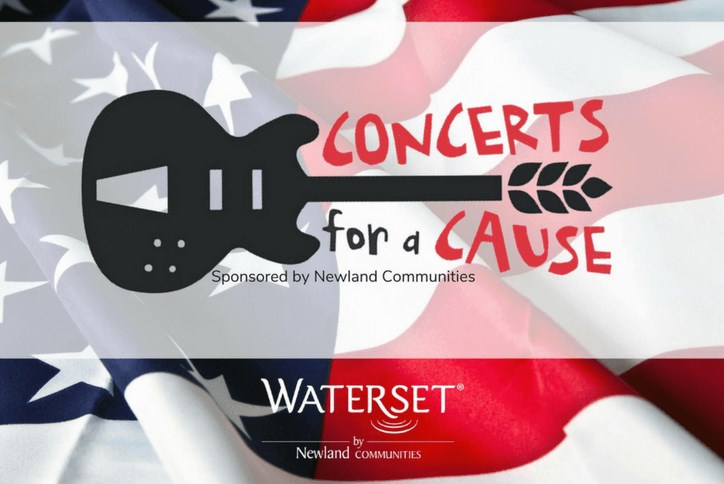 Waterset Collects Over 1,000 Meals on July 4!
On July 4, 2018, Waterset held their first Concert for a Cause, sponsored by Newland Communities. The charity-oriented concert collected over 1,000 meals that were donated to a local food bank through Feeding Tampa Bay.
Concerts for a Cause are a series of concerts hosted by Newland Communities which raise money and collect food through donations. The donations go directly to Feeding Tampa Bay, which supports a local Apollo Beach food bank.
This Independence Day, Waterset residents celebrated at their newest amenity, The Waterset Club, which opened that day. The Waterset Club features two pools, a game room, gathering room, fitness room, and various sports courts. The Waterset Club also features a large green space where over 1,000 concert goers gathered to watch Eye Candy Band perform.
Also on-site were food trucks, much to the residents' and attendees' culinary delight. Following the concert, guests were treated to a beautiful fireworks show.  This year, Waterset collected a total of 1,136 meals at our first concert alone! The concerts will continue in the fall, and Waterset looks forward to supporting Feeding Tampa Bay further.
Stay tuned for more information on our Concerts for a Cause fall line-up!