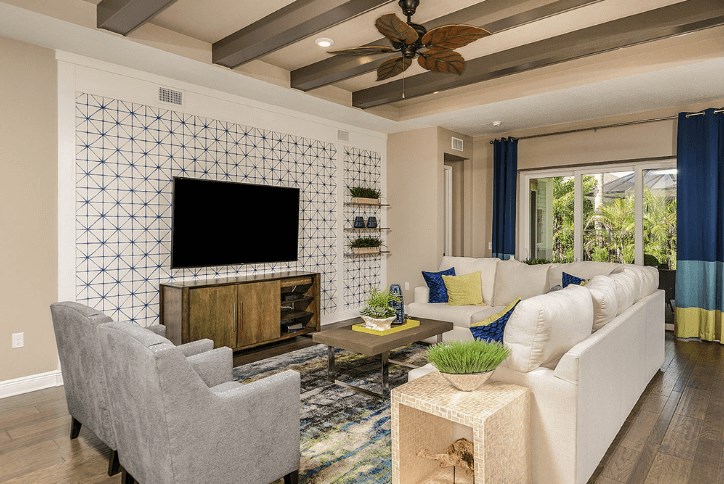 7 Tips For Touring a Model Home
Building your dream home is exciting and overwhelming. There are so many options and so much to do! Of course, it's all worth it when you're living in the home of your dreams! To help you envision what your life will look like in a new home in Waterset, we suggest touring our model homes. Here are 7 tips to getting the most out of your tour.
Grab a Sales Counselor
Yes, touring a model home is a chance to walk through a gorgeous house. But it's also a chance to get to know your builder representatives and ask any questions you may have.
Start With a List of Questions
We know that buying a home can be stressful - it's likely that you'll have a ton of questions. Write them all down and take them with you to the models. Write down the answers you get as well, so you can refer back to them.
Make a List of Wants and Needs
When touring professionally decorated and designed models, it can be easy to get distracted by all the bells and whistles. Keep a clear mind and stay focused by prioritizing what you want versus what you really need.
Take Your Time
Don't feel the need to look at all of our model homes in a single afternoon! Visit a few, then stop for lunch at The Landing Cafe and to discuss what you saw - then tour the rest with a renewed sense of focus.
Inspect the Craftsmanship
Any builder can make a home look nice with the right color paint and some perfectly positioned furniture. Is the woodwork and molding seamless? Is the floor laid perfectly straight? Do the cabinets look like they'd last through years of dinner parties? Look past the cosmetics to see a builder's true attention to detail.
Tour the Neighborhood
Beyond just a model home is the community it sits in. Drive through the community and see if you could live there. Consider amenities, location, and appearance.
Have Fun!
You could be walking through your future home! This is a fun and exciting time - don't forget to enjoy the process!