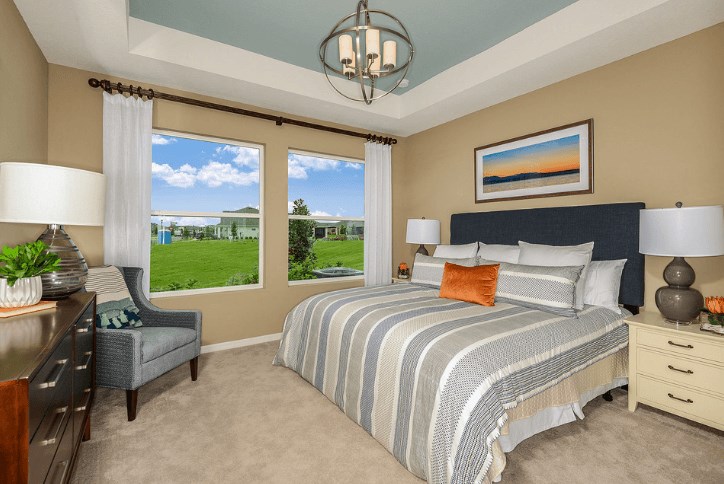 7 Essentials to Create the Perfect Guest Bedroom
With the holidays coming, that often means guests are on their way as well! We've rounded up our top 7 essentials to make your guest bedroom a relaxing oasis for guests.
An Extra Blanket
Everyone likes sleeping at different temperatures, so an extra blanket is handy for guests, especially if you keep your home on the cooler side. The last thing you want is a guest unable to sleep because they're too cold!
A Light for Reading
One of the most overlooked essentials is a reading light by the bed! Even non-readers sometimes like dimmed lights before bed and it adds a nice touch.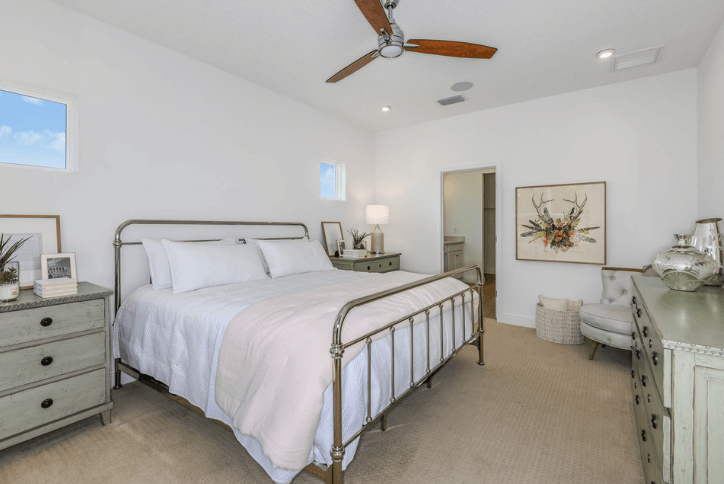 The guest bedroom in the Brighton 2 model by Cardel Homes is perfectly inviting for guests. Two dressers allow plenty of space for guests to unpack, plus there's a reading light and a blanket in case someone gets chilly. 
Water
A few bottles of water are perfect for tired travellers or guests who get thirsty in the night. Save them the trip to the kitchen.
WiFi Password & Charging Station
Home is where your wifi connects automatically. Failing that, having the Wifi password in an easy-to-find spot is a little gesture that will make your guests feel at home. Also, a power strip comes in handy in case a guest has multiple devices to charge.
Extra Toiletries
Invariably, someone forgets something, be it shampoo or a toothbrush. Travel sizes are inexpensive, easy to store, and will definitely come in handy eventually.
A Place to Unpack
Although many people use their guest bedroom closets as a place to store out-of-season clothes and decor, make sure you leave room (and a few empty hangers) for guests to hang up their clothes. A luggage rack or dresser is also a nice addition.
Fresh Flowers
Nothing is more welcoming than a fresh bouquet or a potted plant! Pick one up from your local grocery store for an easy and inexpensive pop of cheer!