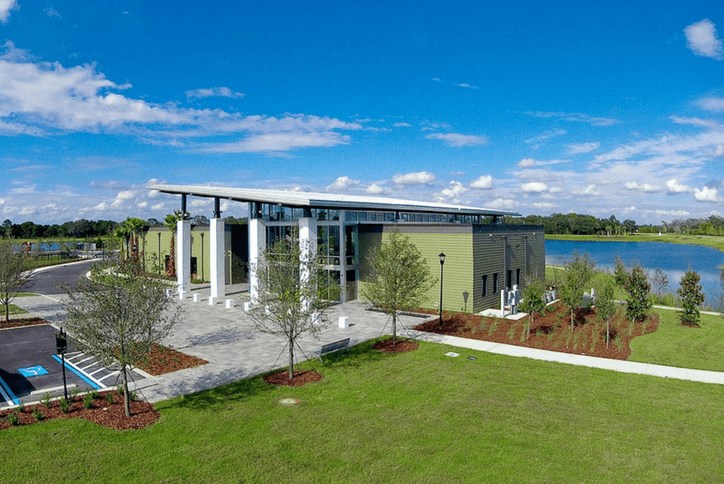 Looking Back at 2018
As the year winds down and the holiday season comes to a close, we like to take time to reflect on the past year. 2018 was a big year for Waterset and we know 2019 will be just as exciting. Here is just a little taste of the excitement from the past year.
This spring was a time for giving back and moving forward. In February, we were so excited to donate over $6,000 in Turkey Trot proceeds to each of our local public schools: Doby Elementary, Eisenhower Middle, and East Bay High. We were announced as the #1 selling new home community in Tampa Bay - for the second quarter in a row! Finally, in May 2018, David Weekley Homes opened a new model and introduced a new line of floor plans, the new Garden Series, which ranges from 1,800 to 2,300 square feet. View the plans here.
Summer was full of change and celebration in Waterset. Saturday, June 2, Waterset celebrated National Trails Day, and our residents and community came together to log over 1,000 miles of walking, biking, and running. Also in June, our builder Park Square Homes opened two new models, the Barcelona and the Sorrento. Next up, July was full of exciting news! On July 4, we celebrated our first Concert for a Cause which raised over 1,000 meals for Feeding Tampa Bay. We also opened the brand new Waterset Club, our third amenity, and Cardel Homes introduced a new line of floor plans. In August, Waterset was named one of the Top Master Planned Communities in the Southeast, winning a Silver Aurora Award. Learn more about the award here.
Autumn was equally busy here in Waterset. October saw the Fall Festival, which was the culmination of our Concerts for a Cause series. Overall, we raised more than 6,000 meals for Feeding Tampa Bay. You can read more about our Concerts here. Our third Turkey Trot was our biggest yet, with almost 1,000 participants! See the photos here! Also in November, Park Square Homes announced the release of a new line of townhomes and Cardel Homes and Homes by WestBay each opened a new model!
Overall, 2018 was another year of excitement and change in Waterset, and 2019 is sure to be as well! Stay tuned for all the great things coming next year!