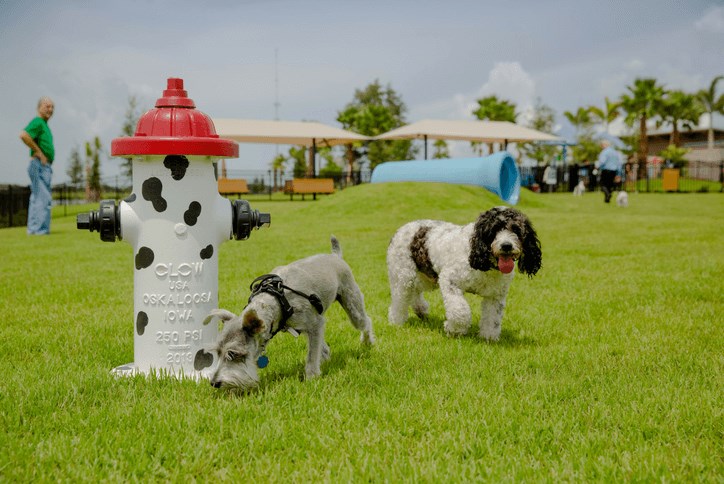 Pet-Friendly Features for Your Home
Here, at Waterset, we know that pets are an important part of your family. That's why we offer pet-friendly homes, as well as amenities. Is Waterset right for you and your pet? Here are a few things to consider.
Pet-Friendly Amenities
If you're a dog owner, it's important that your pet has a place to walk and play. Waterset features over 12 miles of trails plus two dedicated dog parks - perfect for a stroll or for Yappy Hour.
Pet-Friendly Spaces
An important concern for pet owners is where to store a dog's supplies or where to put the cat's litter box. Waterset offers a variety of floor plans, many with oversized laundry and utility rooms perfect for these uses.
Pet-Friendly Plans
Another great feature for pets is a designated "pet bathroom" - that way you don't have to clean your own bathroom every time your pet needs a bath. Something else to consider? Stairs. If you have an older pet, a one-story plan might be better for you.
Whatever pet-friendly features you're looking for in your home, Waterset is sure to have them! Check out our Homefinder tool to find the perfect home for you and your pets.