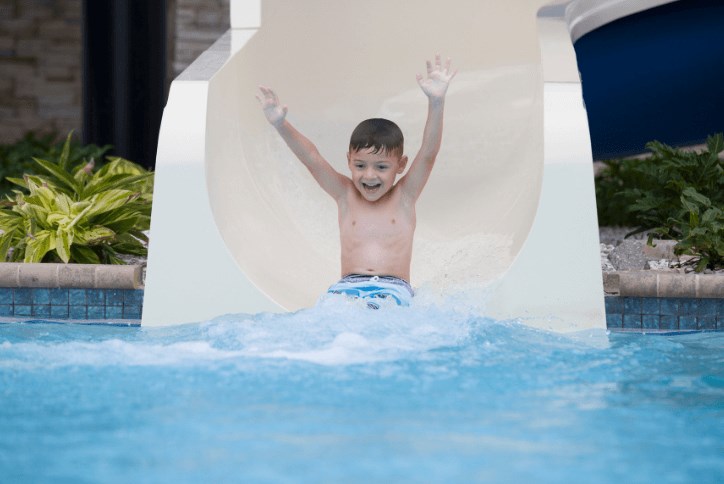 Unplugged Fun: 5 Things to Do in Waterset, Completely Offline
March 1 is the National Day of Unplugging. While we love to be online just as much as the next person (have you followed our Instagram yet?), we know that putting the phone down and spending quality time together is equally important. That's why we've compiled our top list of things to do - completely unplugged.
Play a Game
At Waterset, there is no shortage of games you can play! At The Waterset Club, you'll find courts for tennis, volleyball, basketball, and pickleball - which may very well become your new favorite game. Looking for something less active? Take the fun indoors at our game room, which has a shuffleboard table. You can also bring card games or board games!
Make a Splash
Waterset offers three pools, perfect for swimming laps or making a splash. The Landing Club and The Waterset Club each have heated lap pools, so even if the March weather isn't quite as warm as we'd hope, you can still enjoy a quick workout. For family-friendly fun, The Waterset Club also features a resort-style pool complete with two water slides and The Lakeside has its very own splash park which is perfect for those not ready to swim yet.
Make a Meal
For National Unplugging Day, we challenge you to go an entire meal without looking at a screen! It may sound easy, but we bet you'll find it tougher than you'd expect. Make a meal at your family dinner table inside your Waterset dream home, or come up to The Landing Cafe for a bite to eat.
Read a Book
Why not grab a good book and find a cozy place to curl up and read? Want to get out of the house with your reading? Waterset has a number of parks with benches, or you can get some sun at The Lakeside while you flip through those pages - choose from a lounge chair or our hammocks!  
Clean & Organize
Okay, this one might not be as fun as the others, but it can be a great pick-me-up! A clean home can lead to a clear mind. Even if you keep a clean home, you can always try tidying up and decluttering. Try tackling that junk drawer or closet you've been avoiding. It really is life-changing magic.
Although we've listed just five alternatives to being plugged in, we're sure that there are hundreds of other things you can do here in Waterset! Comment your favorite unplugged activity below!