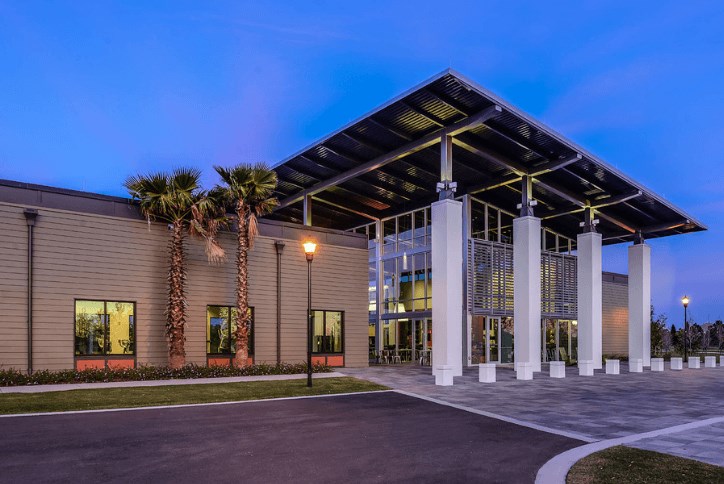 5 Reasons to Start Your Home Buying Journey at The Landing
Home to our community cafe and Information Center, The Landing Club & Cafe is the social hub of Waterset. Before you visit our builders or explore our community, we encourage you to stop into The Landing. Here are 5 great reasons why your Waterset journey should start here.
Get the Scoop
At The Landing, you'll find our team of friendly community specialists, ready to give you an overview of the community as a whole and answer any questions you may have.
Grab a Map
With a growing community such as Waterset, finding your way around can be overwhelming. That's why our community specialists will provide you with take-home resources such as a community map and a list of quick move-in homes. Find your way to the different builders and their model homes!
Grab a Bite to Eat
New home shopping is tiring! Fuel yourself with coffee and a treat from The Landing Cafe. From muffins and brownies to flatbreads and sandwiches, we've got a wide selection sure to tantalize your taste buds.
See What's Here
The Landing Club & Cafe offers a little bit of everything for everyone. In addition to the Cafe and Information Center, you'll find a sparkling pool and a cardio center plus a playground for the little ones.
Beautiful Lakeside Views
Enjoy everything above with a glittering lakeside view. It does not get more tranquil than this! If you want to stretch your legs, take a quick walk around the lake to enjoy the Florida sun and the magnolia trees.
Ready to visit? Contact us now or get directions. See you soon!