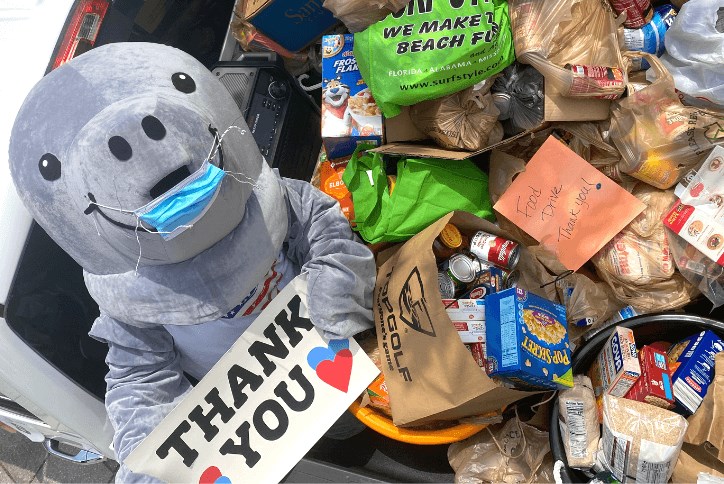 Waterset Collects Almost 1,000 Meals in Contactless Food Drive
In these troublesome times, community is more important than ever. At Waterset, our community is not just a collection of homes. You'll find a network of neighbors that truly care for and look out for each other. That's why, when our team heard there was a food shortage in Tampa Bay due to the coronavirus, we knew our residents would want to help.
On Friday, April 17, the Waterset community came together for a contactless food drive. Residents placed their non-perishable food donations at the ends of their driveways, and members from the Waterset team - as well as community mascot, Manny the Manatee - drove through the neighborhood, collecting them. Residents were also able to drop off their donations at the community clubhouse, The Landing.
In just four short hours, we were able to collect more than two truckloads of food, as well as monetary gifts! All of the donations went directly to a local food bank in conjunction with Feeding Tampa Bay. The food we collected will provide nearly 1,000 meals to families right here in the SouthShore area!
A huge thank you to all the residents who made this possible! We could not have done this without you!
If you missed our food drive, or have more food you'd like to donate, please bring your non-perishable food items to The Landing, Monday to Friday, 10am – 4pm. If you'd like to give a monetary gift, please visit https://feedingtampabay.org/donate/.