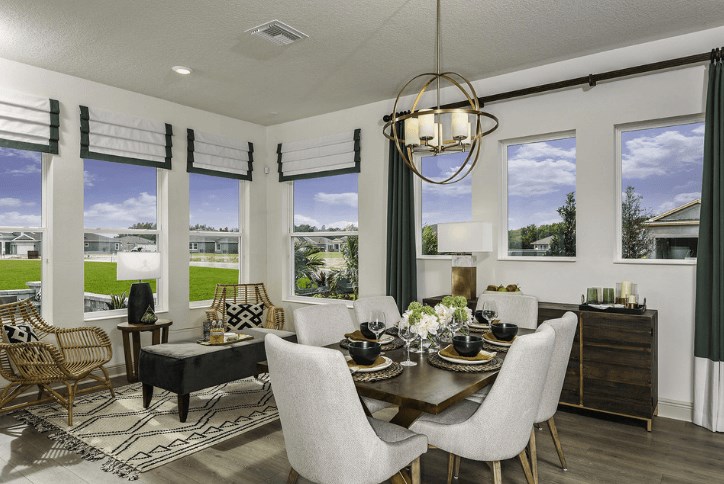 5 More Tips for Green Living in Waterset
Last year for Earth Day, we rounded up 5 ways to go green in your new home in Waterset. This year, we're bringing you 5 more ways you can reduce your carbon footprint and create less waste at home. 
Incorporate Sustainable Design
When we created our 2020 design predictions, we said sustainable, long-living designs would be key. Instead of decorating your home with mass-produced, fast-fashion items, layer in vintage pieces that are timeless, rather than trendy. 
Invest in Reusables
By this point, we all know that single-use plastics and papers are harmful to the environment. They also create an unnecessary, recurring expense. Although reusable items may seem costly upfront, you will end up saving money over time. Start in the kitchen: swap out your water bottles, napkins, plates and silverware, cups, straws, and sandwich bags. 
Swap, Don't Shop
Helping the environment can actually be a lot of fun! Have you ever tried a swap party? A clothes swap is a great way to recycle clothes you no longer want and refresh your closet! Have little ones? Try a toy swap! 
Make a Meal Plan
When you plan out your meal ahead of time, and only shop for what is on the list, you can reduce your food waste and your grocery bill all at once. It makes evenings easier - no more indecisiveness about what to eat! It also reduces impulse buys on take out or fast food, which are bad for you and the environment. 
Bonus Tip: Buy in bulk to reduce packaging (and save a little money while you're at it). 
Go Digital
Swap your newspapers, magazines, and books for digital versions. They take up less space and are more eco-friendly to produce. Hold meetings via Skype, rather than in-person. Also, store and organize your documents on your computer or phone, rather than printing and filing them. You can even sign documents electronically! 
Make green living a habit instead of a chore, and you will see how easy it can be! Which of these five tips will you be using first?