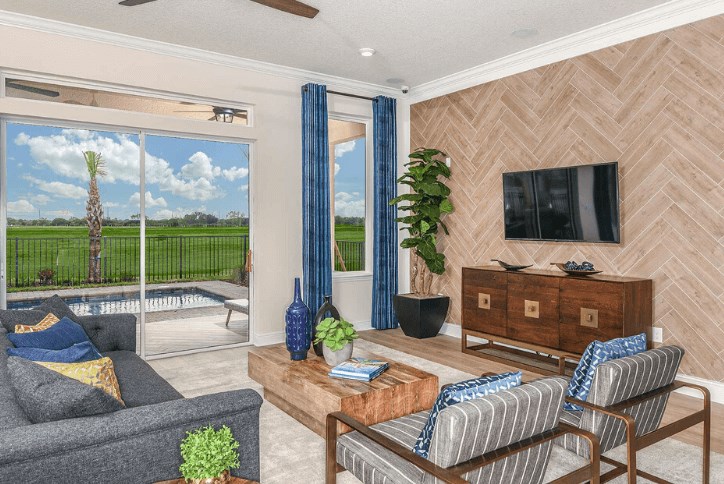 2020 Design Predictions: Sustainability and Longevity Will Be Key
If you read our article on color trends, you know that muted, calming hues are growing in popularity, balancing the over-stimulation created by our technology-driven world. Our next trend is, similarly, a response to the fast-moving world around us. As 2020 unfolds, you will see more natural and sustainable pieces, with a focus on longevity rather than fast-fashion. 
Grandmillenial Style
One of our favorite buzzwords of 2020? Grandmillenial. Grandmillenial style, juxtaposing modern and traditional elements, is certainly on trend this year, This mix of "old" and "new" creates a timeless style. It's a little bit preppy, but more-so it's traditional, vintage, and most of all, classic. We're seeing tons of scallops, ruffles, monograms, and yes, even chintz - but with a contemporary edge, like memes needle-pointed onto throw pillows and classic botanical prints in bold, vibrant colors. Cozy and nostalgic like grandma's house, without being stuffy.  
Living Decor
From houseplants to vertical gardens, living decor is the ultimate in sustainability and connecting with nature. Not only are they aesthetically interesting, they also have health benefits, including improved air quality.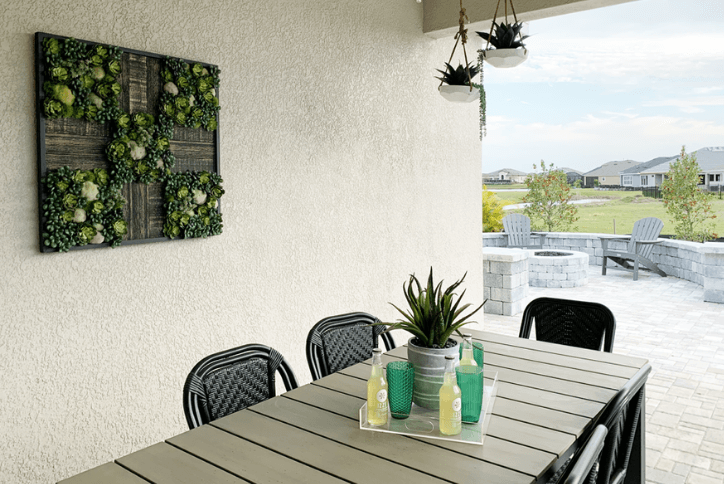 The Serefina by David Weekley Homes uses a variety of living decor throughout its design, including this living wall on the lanai. 
Natural Materials
Though bleached and whitewashed woods are still popular, you may start to see a shift in 2020. Warmer palettes with natural wood grains are cozier, more natural, and more timeless. Other on-trend materials include rattan and wicker, which are no longer being relegated to the back porch.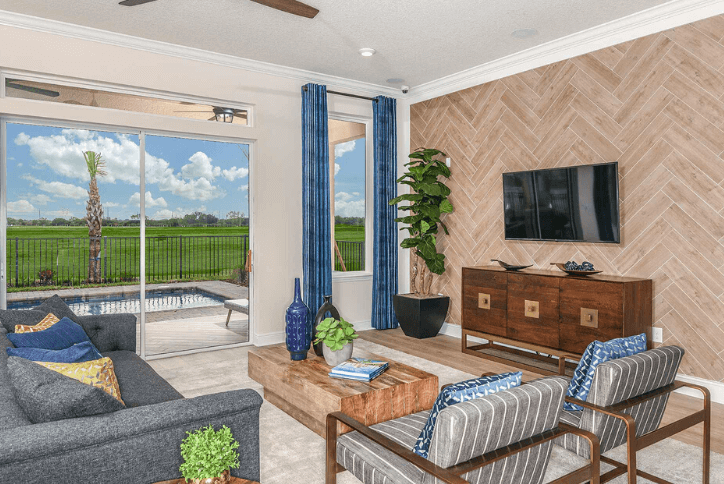 The Bayview by Beazer Homes combines natural wooden elements for a warm and cozy atmosphere. 
Pieces With Meaning 
As our collective focus shifts towards eco-friendly living, decor is making the shift as well. This means that throwaway furniture is waning in popularity in favor of well-made pieces, and especially vintage objects that have "soul." Think less stuff, more meaning. 
Visit Waterset to see these model homes and more in person, or explore our Virtual Tours gallery from anywhere!