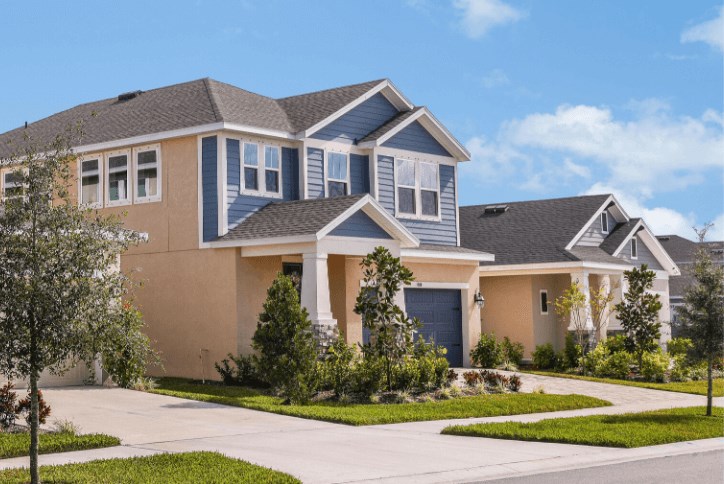 In Apollo Beach, Prices Say It's Better To Buy Than Rent
We bet you've heard all about the benefits of homeownership: the equity, the stability, the tax breaks. Maybe you're debating with yourself, to rent or to buy? If so, chances are that finances have crossed your mind. Unfortunately, there are many lingering myths about homeownership, especially the financial aspect. One of the biggest myths? That renting is cheaper than buying. In fact, the Tampa Bay Business Journal has disproved this myth once and for all. 
The TBBJ found that the average price of rent in Apollo Beach is $1,688. In Waterset, single-family homes start at just $244,990 - that comes out to about $1,053 for your monthly mortgage payment!*
Another way to look at it? With the $1,688 you'd be paying towards renting an average 3-bedroom apartment, you could purchase a $370,000 home, such as the Bayshore I by Homes by WestBay.** This spacious floor plan offers 4 bedrooms, 3 bathrooms, and a 3-car garage! 
Check out the quick infographic below to see how much you could save, then, when you're ready to find your dream home, browse our Homefinder, which includes a handy Mortgage Calculator! You can also take a look at our many amenities or get the Waterset scoop from our residents. Come visit Waterset and see how home should feel!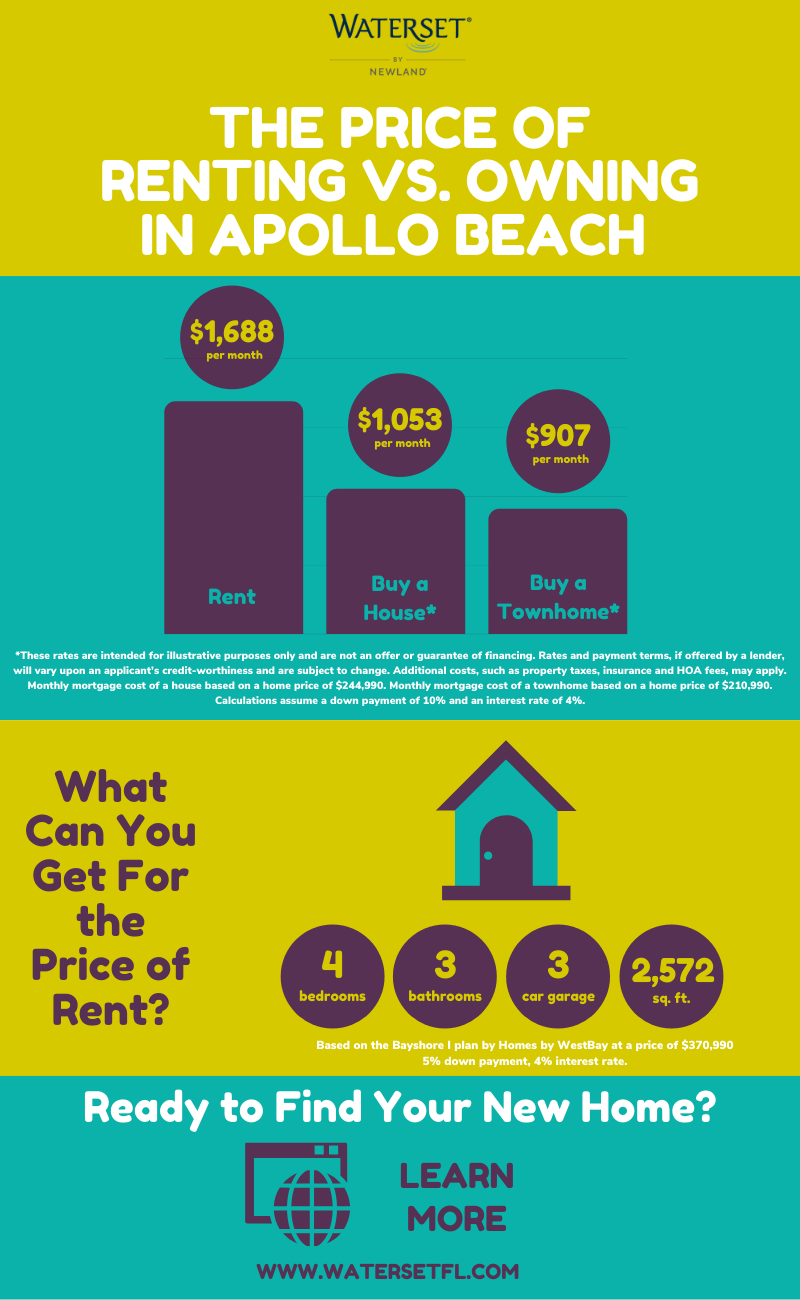 *Monthly mortgage payment estimates assume a down payment of 10%, or $24,499, and an interest rate of 4%. 
These estimates are intended for illustrative purposes only and are not an offer or guarantee of financing. Rates and payment terms, if offered by a lender, will vary upon an applicant's credit-worthiness and are subject to change. Additional costs, such as property taxes, insurance and HOA fees, may apply.