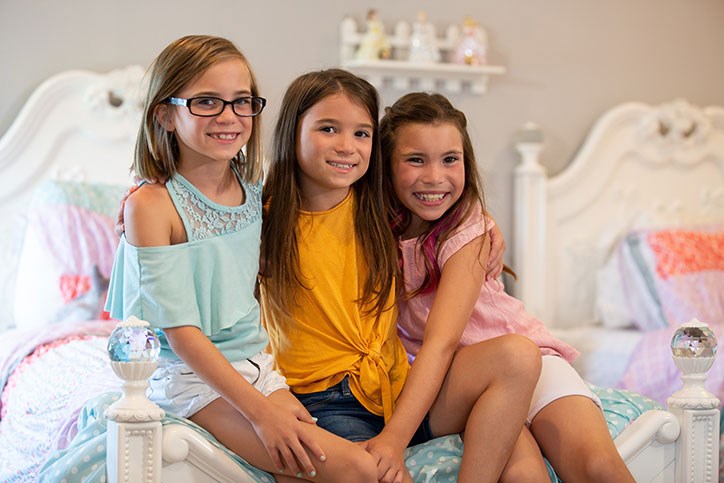 Waterset Triplets Raise $10,000 for their 10th Birthday!
We met Miley, Lily Rose, and Tierney Smith two years ago when they showed us their favorite things to do around Waterset – the trails, parks, and definitely the water slide at the pool! Another thing these active triplets are passionate about? Giving back. For their tenth birthday, the Smith triplets have dedicated themselves to raising $10,000 in ten days. The money will be given directly to a local charity, Christmas for Fosters.
Christmas for Fosters supports the needs and wants of local foster children and foster families. The charity is committed to giving both practical items to help their transition as well as gifts for a joyous holiday season.
At Waterset, we love to see our residents giving back and showing their #StrengthInNeighbors. Click here to donate to Christmas for Fosters.