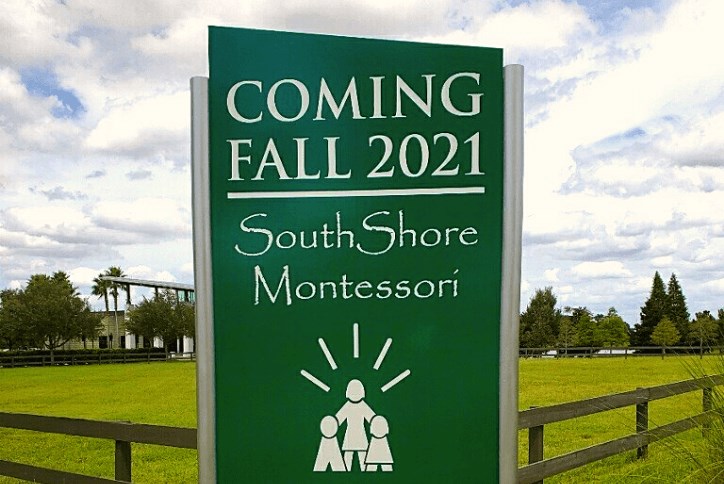 The SouthShore Montessori School - New Expansion Coming Soon!
We like to say that Waterset is a place where kids love to live and learn. Our community is home to three schools, including The SouthShore Montessori School. The Montessori School currently accommodates preschool, VPK, and elementary students, and we are excited to announce that a new expansion is coming soon!
"Building on a foundation of success, The SouthShore Montessori School is proud to announce the expansion of its footprint in Waterset. We are excited to grow with the community," explained Jacky Dickerson, the School Director.
The Montessori philosophy is a holistic program that focuses on the emotional, physical, and intellectual growth of its students. The comprehensive Montessori curriculum is known to foster a love of learning in children that often leads to high levels of academic achievement. At Waterset, we are proud to offer such a well-regarded program to our children.
"The new Edward J. Samuel wing of The SouthShore Montessori School adds three new classrooms enabling us to accommodate approximately 75 more students," said Dickerson, adding that the expansion will allow the school to accommodate students through fifth grade. The new elementary campus is expected to open by Fall 2021.
For more information on The SouthShore Montessori School, visit www.wearemontessori.com.