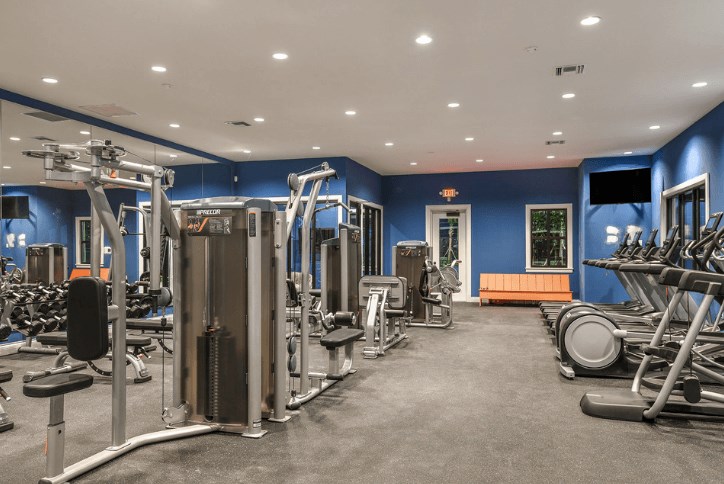 6 Ways to Get Fit on National Fitness Day
Did you know that May 1 is National Fitness Day?! Waterset has a variety of ways to help you reach your fitness goals, whatever they may be. Here are 6 ways to get fit in Waterset. 
Hit the Trails
Waterset has over 12 miles of trails, perfect for an outdoor workout. You can run, walk, or bike, or even bring the stroller or a furry friend or two! Here are 6 ways our trails keep you healthy and happy. 
Go for a Swim
Waterset has three community pools, and two of them have lap lanes - perfect for a low-impact workout like swimming laps or doing water aerobics. 
Get Your Game On
At The Waterset Club, you'll find pickleball, tennis, sand volleyball, and basketball courts, giving you plenty of options to get fit and have fun. 
Find Your (Fitness) Center
There are not one, but two fitness centers here in Waterset! Both have flexible hours and a variety of cardio equipment, strength-training machines, and free weights. However you like to workout, you can do it here! 
Get Norwell Fit
Along our trails and at The Lakeside, you'll find Norwell Fit Stations where you can add a little strength-training to your trails workout! There are stations for stretching, sit ups, pull ups, and more! 
Make It a Group Effort
The best part of living in Waterset? Your neighbors! Grab a group of friends and try one of the exercises above, visit one of our many parks for a sunlit yoga session, or you can even do a group driveway workout!