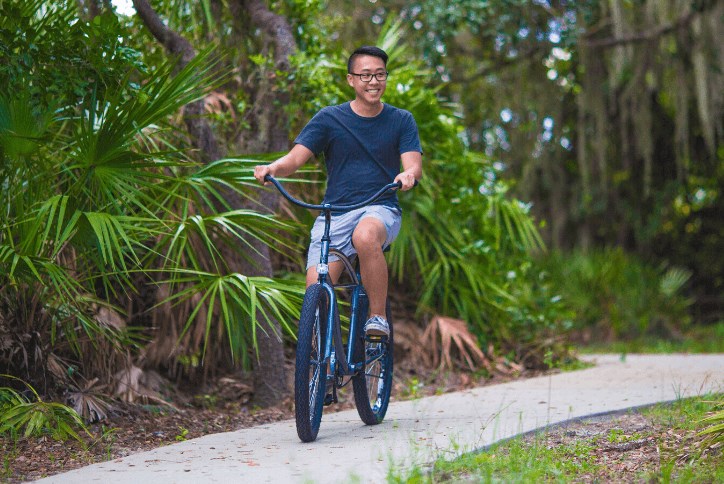 5 Ways to Spend Time Outdoors This Earth Day
There are many benefits to spending time outdoors. First of all, fresh air and sunshine can boost your mood and ignite your creativity. Second of all, being outdoors means you're spending less time indoors, relying on electricity for light, temperature control, and likely a TV, laptop, or charging cord. Earth Day is the perfect time to enjoy the outdoors and Waterset is the perfect place to do it! Here are 5 ways to spend time outdoors this Earth Day! 
Splash it up in the pool or at the splash pad
Waterset has three pools - one at The Landing and two at The Waterset Club - so you and your family can sun, swim, or splash to your heart's content. There's also a zero-depth splash pad at The Lakeside for non-swimmers. 
Say "hey" to play
Waterset is home to many different parks and playgrounds, perfect to let the little ones make new friends and stretch their imaginations. Visit Coquí Park, or one of our other four playgrounds! 
Hit the trails 
Waterset has over 12 miles of trails, perfect for walking, biking, or running. In fact, our trails are extra-wide, so you can bring a friend (two- or four-legged!) on your adventure. If you have little ones, try a nature scavenger hunt! 
Let the dogs out
At one of our two dog parks, that is! Your pup can run, jump, and socialize while you soak in the summer sun. That's what we call a win-win! 
Get your game on at the sports courts
The Waterset Club is home to pickleball, tennis, basketball, and sand volleyball courts, so you can get your game on any way that you choose!