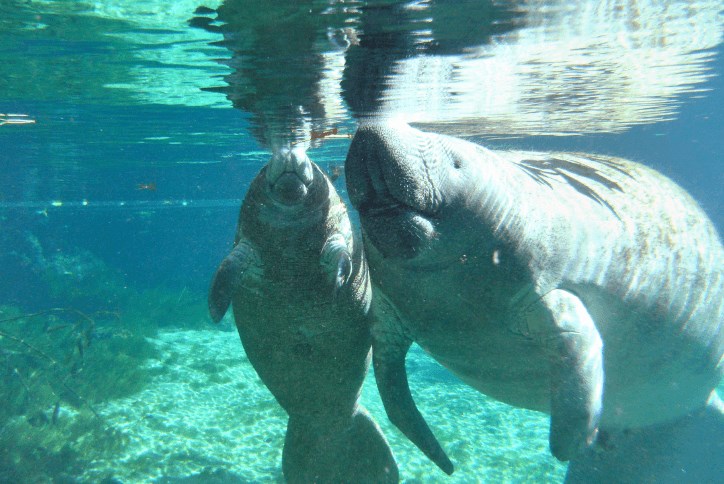 14-Year-Old Waterset Resident Helps Save the Manatees
It's no secret that Waterset residents are passionate about giving back. Hundreds of residents gather each year for the Thanksgiving morning Turkey Trot, which benefits our local public schools. In 2020 alone, Waterset residents collected over 10,000 meals for Feeding Tampa Bay - in fact, over 5,000 meals in one single food drive! We see neighbors hosting charitable drives on a regular basis. 14-year-old Xander Pope is one of those neighbors. 
Xander started Once in a While Lawn Care, which provides, well, once-in-a-while lawn services. It's a lawn care business targeted towards Waterset residents who typically do their own lawn care, but may need a break or are going on vacation. When the business really started to take off, Xander decided to donate a portion of his revenue to charity. "I am grateful for what I have, so why not donate?" explained Xander. 
With the help of his dad, Steve, Xander chooses a different charity each month to donate to, rotating between people-focused charities and wildlife-centric charities. For example, in March 2021, Xander donated to the Crisis Center of Tampa Bay. In April, he is donating to Save the Manatee Club. Xander's donation will allow him to adopt a manatee for a period of one year.
After choosing Save the Manatee Club for his April charity, Xander remembered that Waterset's community mascot is none other than Manny the Manatee. Ever giving, Xander decided to gift his manatee to the Waterset community. Xander's goal, with the help of the Waterset community, is to extend the adoption beyond one year. To that end, Xander is accepting donations which will all go directly to Save the Manatee Club. "Xander truly has a great heart and really finds a certain level of joy in giving," said his dad, Steve. 
If you would like to donate, you can find Xander on Venmo as @Xander-Pope-2. You can also find Steve Pope on Facebook to connect.