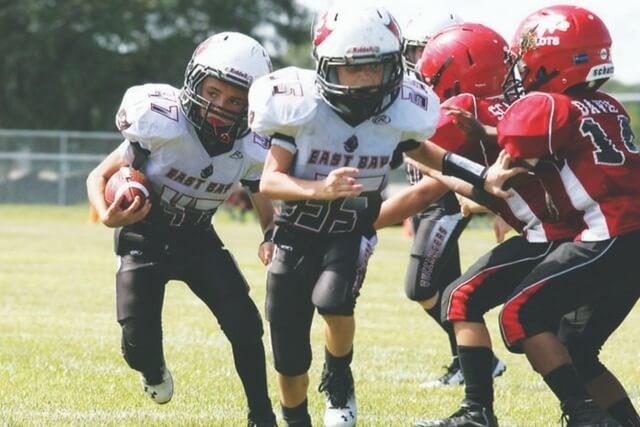 Home Field Advantage for the East Bay Bucs
Apollo Beach is home to the East Bay Buccaneers – a little league football and cheerleading team with great community spirit. We recently heard that the team was having issues with their playing field. Being staunch Bucs fans ourselves, we couldn't let our neighbor despair.
Through the years, weather and wear have torn up the football field at Vance Vogel, causing patches in the grass and uneven surfaces. The park has been notorious for flooding during the rainy season.
Knowing the field needed resurfacing, East Bay Bucs' president, Jason Hillman, got dirt donated from the new St. Joe's – South construction site, but didn't know how to get the 48 trucks worth of earth to the park.
Fortunately, we were able to step in to donate the dump truck rentals, which valued at more than $20,000. Who knew hauling dirt had such a hefty price tag! But every penny was worth it, as the youth football league and nearby park are invaluable community assets.
Now, Apollo Beach's own East Bay Buccaneers have a brand new field to practice and play on thanks to efforts from Newland Communities and the local community. In combination with RIPA & Associates, we were able to donate both the materials and the cost of regarding Vance Vogel Park.
We look forward to cheering on the East Bay Bucs from their brand new home field this season.
Go Bucs!