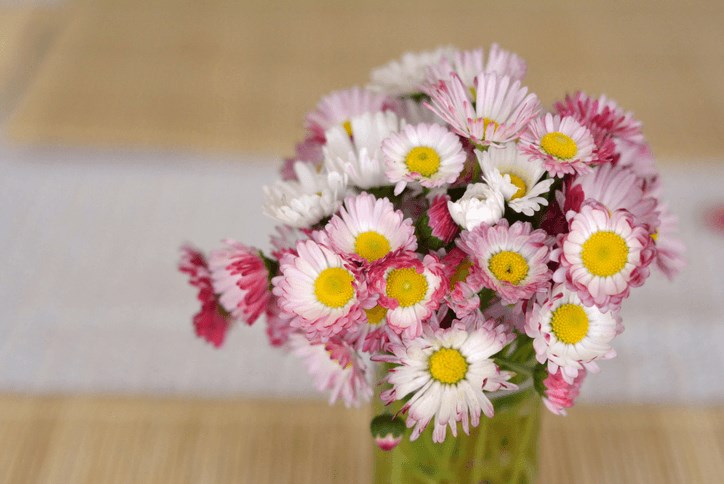 Tricks for Spring (and Year-Round) Cleaning
Spring is near, which means it's time to break out the brooms and stock up on trash bags. Roll up your sleeves, grab a pair of rubber gloves and check out some tips from our Pinterest page to make your home shine!

1.    Always stay stocked up on the essentials before the big spring push, or preferably year round. White vinegar and lemon juice are a few items to keep on you shopping list.
2.    There are a ton of uses for baking soda this spring. This vintage-inspired take on tidying is an easy way to keep your mattress, shower or oven spotless. Let baking soda help you make your own DIY-cleaning kit, complete with dishwasher bombs, carpet scrubber and grout cleaner. Baking soda is spring cleaning's rock star.
3.    It's amazing how far a little vinegar and water will take you. Ditch the artificial additives and make your own low-cost, natural cleaning products this season. From fruit and veggie washes to car upholstery cleaners and fabric softeners, there are seemingly endless ways to save money by making these products yourself.
4.    Show your kitchen no mercy by following up a thorough refrigerator bath with careful reorganization. Some handy ideas, like the microwave lemon steam, will even do the work for you!
5.    One of the hardest parts of cleaning out the house is making sure you've scrubbed everywhere. While the kitchen and bathrooms are a couple usual suspects that are tough to miss, spots like behind appliances or on AC vents are often forgotten. These spots may only need just a quick wipe-down, but missing them altogether makes for an incomplete clean.
Have any spring cleaning tips of your own? Be sure to share them in the comments!