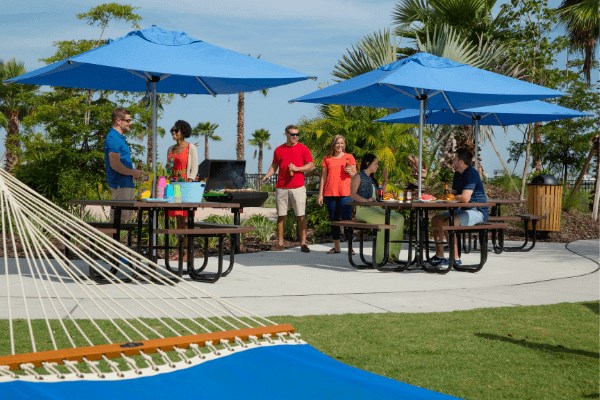 How Residents Connect in Waterset
Although moving is always hard, the friends and neighbors in Waterset band together to make it as great an experience as possible - and that means offering a variety of social groups and activities to meet new friends or catch up with old friends. Some of our favorite groups include:
Women of Waterset - Are you an active business woman, looking to promote your brand or meet like-minded neighbors? The Women of Waterset group on Facebook is the place to go!
Waterset DIY - This club is dedicated to those who enjoy, "building, making, fixing, and getting things done on your own!" From small projects, to major makeovers, the Waterset DIY club is ready to tackle whatever comes their way!
Waterset Military - With nearly 1 in 5 of our residents being active or retired military, it is no surprise that there is a club for Waterset Veterans. This group describes it as being a place where, "Waterset Veterans can not only seek camaraderie with fellows Vets but also be informed of local benefits offered to our community for those who have served."
Waterset OWLs - What does OWL stand for? Older, wiser, and livelier! If you don't have children living at home, or are just looking for activities to do without kids, this is the group for you! This group goes out to dinners, shows, parties, and more.
Other groups include a Triathlon Club, Book Club, Bicycling Club, and so much more. Waterset also offers events on a regular basis where residents can meet and mingle. Visit The Landing Cafe for our monthly Wine Down Fridays, where you can enjoy food and drink specials, as well as live music in our clubhouse! If you're a dog lover, visit Yappy Hour at The Lakeside Dog Park at 4pm daily.
Not sure where to start? Visit The Landing! Not only are you likely to meet other residents, our friendly Community Specialists can help connect you with people and groups that fit your interests. Visit us on Instagram (@watersetfl) or Facebook (@watersetbynewlandcommunities) to see the many goings-on of our community!