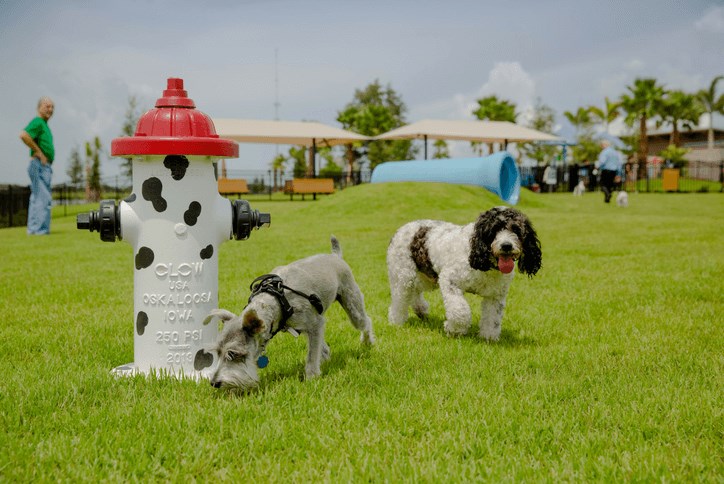 Yappy Hour at the Dog Park
At Waterset, we care about making your family feel at home - and that includes the furry members of your family too! Recently, our residents and their pups have started a fun new tradition we like to refer to as Yappy Hour!
Almost every day, we have a fun-loving group of human and canine residents who meet at our Lakeside Dog Park for an hour of fun. This group of friends has a few special tricks they do too! For example, every time a new dog comes to the park, everyone lines up at the gate to greet them and they do a celebratory run around the park!
If you're worried about your small pup being around the big dogs, don't fret! We have a designated area for smaller breeds, and one for larger breeds, so your babies can play with friends their own size.
Whether you're enjoying Yappy Hour at the Dog Park or strolling along our miles of Greenway Trails, there is something for every pup to enjoy here at Waterset!