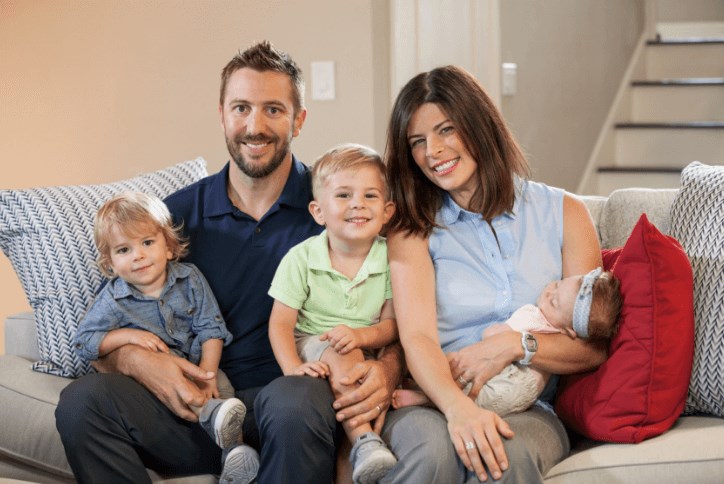 Two Generations Call Waterset Home
Imagine a community that is perfect for you and your parents, too. Waterset is home to residents of all ages, and families of all shapes and sizes. 
With such a wide variety of activities and amenities, it's no surprise that family members of residents often follow their loved ones to Waterset. For people with growing families or those who simply love having family close by, it doesn`t get any better. This is one of the many reasons why Doug and Dayna love calling Waterset home. 
Since moving in two years ago, Doug and Dayna have enjoyed their new home.  Dayna, a stay-at-home mom, describes Waterset as the definition of community, where all ages and cultures are represented.  Shortly after Dayna and Doug settled in, Dayna's mother moved to Waterset, where she felt an immediate sense of community with other retired residents. Having new friends who are in a similar life stage made things easy – now she`s part of a community book club and enjoys bringing her grandchildren to The Landing Club and Café to play and have lunch.
Doug and Dayna, athletes who have organized a Waterset community triathalon club, enjoy Waterset's outdoor and fitness areas. Along with their three kids, they can often be seen at the Lakeside Fitness Stations or working out on the Fit Trail. They've even organized their own community kickboxing classes!.
When talking about Waterset, Dayna shared, "All ages and cultures are represented. It's just a good, healthy diversity."