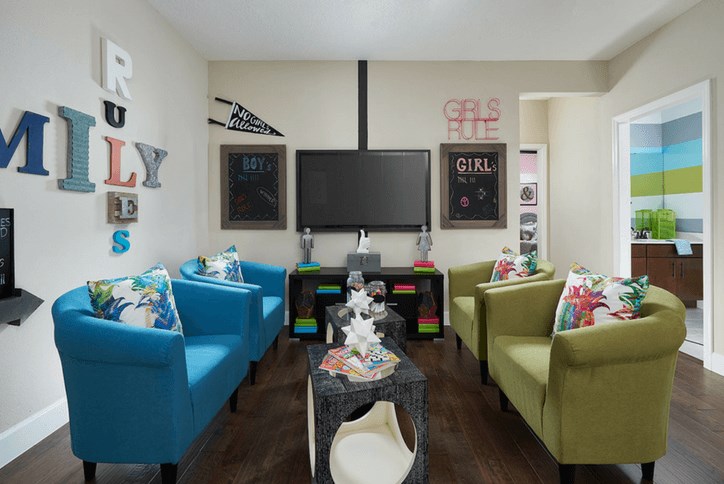 8 Unique Uses for a Flex Space
Flex spaces are a new trend in homebuilding - spaces that can be used in a way that fits your lifestyle. Some homes feature an extra bedroom or a loft, and some have dedicated areas as flex spaces. Many flex spaces are used as a home office or a playroom for little ones, but here are 8 unique ideas you may not have thought of.
Library
Are you an avid book reader? Build a library in your flex space. Add a cozy couch or chaise to curl up on with a good book.
Hobby Room
Treat yourself to a space dedicated entirely to your passion, whether it be painting, jewelry design, scrapbooking, or anything else!
Rec Room
Are you a billiards fan? What about arcade games? Set up a room dedicated purely to having fun!
Bar
Do you love to entertain? Set up an at-home bar or martini room, complete with an area to relax and enjoy.
Music Room
If you're a music junkie, why not build a room dedicated to your love? Make space for all your instruments - maybe even a piano!
Movie Room
This one is great if you and your family love to watch movies together! You don't need a full at-home movie theater to set up a great movie room! Don't forget the popcorn!
Yoga Studio
Practice your ohm at home with a flex space turned yoga studio.
Closet
This one is sure to be a favorite! Turn your extra bedroom or flex space into the closet of your dreams!
Ready to find a home with a flex space? Try our Homefinder tool or take a virtual tour of one of our models.