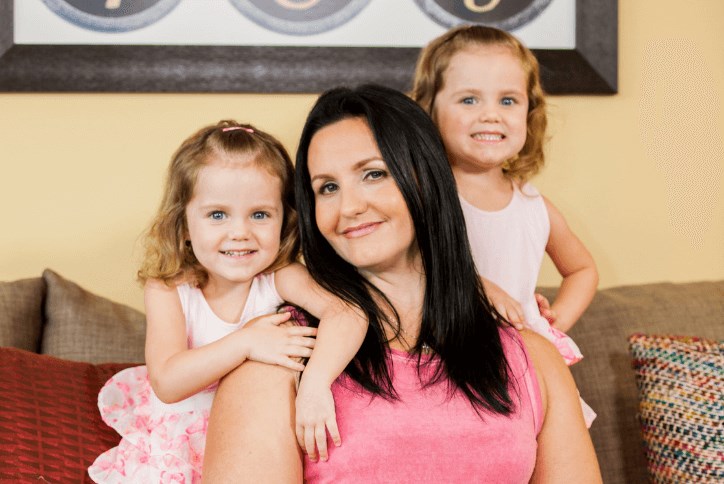 Resident Testimonial: How Waterset Brought Our Family Closer Together
In today's busy world, family time can be hard to come by. For Charity and her husband, that closeness was even tougher to achieve with four kids of varying ages - sixteen, thirteen, and twin four-year-olds! However, Charity says that living in Waterset has actually brought her family closer! Inside and outside their home, Charity says that Waterset has the "sense of family and community" she and her husband were looking for.
"We felt welcome before we even moved in," says Charity. "Everybody is very friendly, it feels like a community... it feels like a family."
The sense of community was just one thing that made Charity and her family feel as though Waterset was "a perfect fit." Her family also enjoys the amenities and activities that allow them to spend time together. "Waterset feels like home to us because of how happy our kids are being here. We're able to go out and do more as a family…we're always outside, we're always doing things, so I feel like it's brought us a little bit closer together because we're able to do different things outside and not be so stuck in the house all the time."
"I feel like it's brought us a little bit closer together."
"We're always on the walking trails. We can walk, we can run, we can ride bikes, and rollerblade. My kids love to skateboard, so we're always outside using the multi-use trails," Charity explains. Her twins pipe in too, saying they love going to the park and biking.
Other interests include the community events, from the 4th of July Celebration and Concerts 4 a Cause to the spring Easter Egg Hunt.
Finally, Charity says that the floor plan of her home encourages family togetherness: a large one-story home with an open floor plan. "We were able to find exactly what we were looking for… a large open floor plan, so we could all commune together on the same floor."
"We were able to find exactly what we were looking for."
From the amenities, to her home, to the nearby schools, Charity and her family have found their perfect fit here at Waterset. Overall, Charity says, "If I could describe Waterset in one word, it would be home. We love it here… We belong here."
"We belong here."