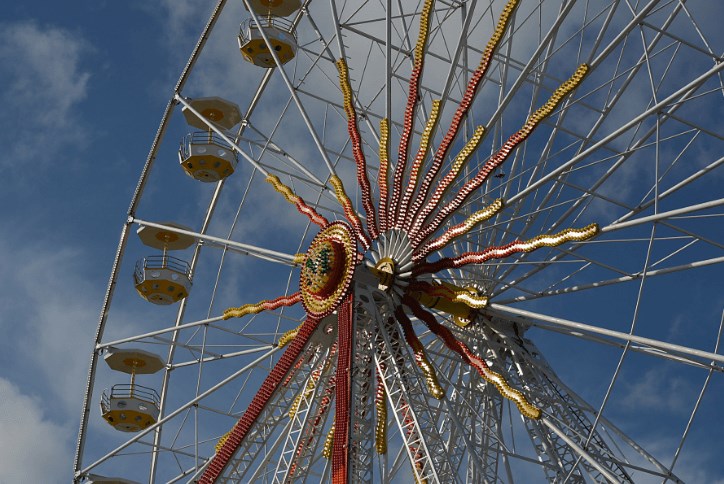 Tampa's Top Festivals
Tampa's Top Festivals
Tampa Bay may be known as a popular tourist destination for our beaches, but it's also on the map for its outstanding festivals. Spring and summer are peak seasons to enjoy music, art and lots of amazing food. In short, spring and summer are great times to be a local and savor all that Tampa Bay has to offer.
March
Florida Strawberry Festival – Tampa Bay is home to the annual Florida Strawberry Festival, which celebrates the state's delicious strawberry harvest. More than a half million people walk through the festival gates in Plant City each year to enjoy 11 days of amusement rides, fair food, livestock animals and headline entertainers. Music lovers won't be disappointed either. The Strawberry Festival attracts well-known county music headliners like Brad Paisley, Rascal Flats and Reba McEntire. Other bands also appeal to music lovers of all genres.
Gasparilla Festival of the Arts – More than 300 nationally acclaimed artists vie for approximately $60,000 in prize money during this two-day art event held each March at Curtis Hixon Park in downtown Tampa. The Gasparilla Festival of the Arts is one of the largest of its kind in the United States and highlights a host of different art mediums such as oil, acrylics, glass, jewelry making and ceramics. While the festival is a juried competition, artists also sell their work at the various vendor stalls. The event is also a stepping stone for many emerging artists.
Gasparilla Music Festival – Music and food make for a  great weekend, and that's what you'll get at the two-day Gasparilla Music Festival held at Curtis Hixon Park. The festival features musical acts from a wide range of genres on several different stages. When you're ready for a food break enjoy dishes from some of the area's best chefs and restaurants. And if that doesn't have you feeling good, you should know that a portion of the proceeds from the event help pay for music education programs and scholarships to deserving music students throughout Tampa Bay.
April
Festa Italiana – With Tampa's origins rooted in Italian, Spanish and Cuban culture, it's no surprise that the city plays host to festivals that highlight our heritage. Festa Italiana, which is usually held each April, doesn't disappoint. It's a multi-day event to honor Italian culture and heritage, featuring cuisine from top restaurants and caterers, and Italian wines and spirits. There's plenty of music, dancing and other entertainment for people of all ages to enjoy.
Best of Tampa Bay – It's good to be a foodie in Tampa Bay, and at the annual Best of Tampa Bay, the region's top chefs have a chance to show off their skills. A one-day event, tickets include all you can eat food and drink. Dig into the best dishes local restaurants have to offer, as well as craft beers and other spirits. Local bands provide the party atmosphere for this one-day event. Best of all, it's a fundraiser for the well know Staz Center for the Performing Arts.
May
Margarita Festival - Memorial Day weekend is traditionally known as summer's last hurrah. In Tampa Bay, it's when cocktails and spirits takes center stage. The Tampa Bay Margarita Festival is a celebration of all things rum. Enjoy hand-crafted margaritas (with or without salt) and  rum tastings during the festival. For 2018, this popular event is being expanded to both Saturday and Sunday. While cocktails are the highlight, the Margarita Festival also features plenty of headline music entertainers on two stages. And not to worry if margaritas aren't your drink of choice. Beer, wine and vodka drinks are also available.