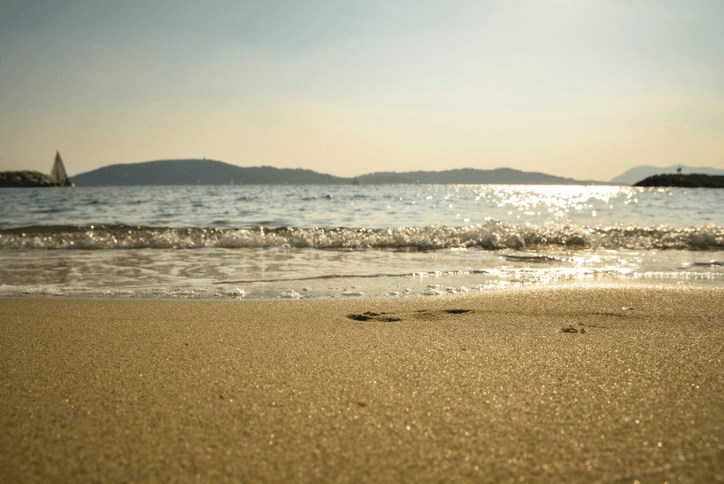 Residents' Favorite Spring Break Spots
When you live in paradise like we do here in Waterset, it's easy to opt for a Spring Break staycation. From our world class beaches to outstanding amusement parks to top rated museums, the Tampa Bay area has so much to offer and you don't have to travel far to enjoy it.
However when you're ready for a new adventure, living in Tampa Bay makes it easy to discover so many places. With a home in Waterset, you're about a half hour's drive to catch a flight out of Tampa International Airport (TPA) or set sail on a cruise departing from Port Tampa Bay. Add just a little more travel time and you can enjoy the scenery of nearby Sarasota or Orlando.
So if you're looking for a new place to spend your next Spring Break, consider these favorite locations from Waterset residents.
Sunshine and Shopping
A barrier island off the coast of Sarasota, Lido Key is a tranquil oasis. Approximately one hour's drive from Waterset, Lido Key offers something for everyone, whether you want to go deep sea fishing, kayaking or sail on a sunset cruise.  With its close proximity to St. Armand's Circle – one of Sarasota's swankiest areas -  you can also enjoy all that Lido Key has to offer in the morning, then drive to St. Armand's for the leisurely afternoon.
"Lido Key is a pretty beach," says Waterset resident, Hope. "The food is great and it's close to St. Armand's Circle for shopping.
Lido Beach is perhaps the most popular beach on the key with a concessions stand, a playground and chair and umbrella rentals. South Lido Park appeals to both the beach goer and the nature lover with its canoe and hiking trails, boardwalk and observation tower.  For a little more seclusion, check out North Lido Beach.
Swim with Dolphins
A day filled with animal adventures in a tropical setting is a memory you and your family will never forget, and it's what you get when you drive to Orlando's all-inclusive Discovery Cove. Swimming with a dolphin is perhaps the biggest highlight of Discovery Cove, but guests can also feed tropical birds in the aviary, go snorkeling and take a raft down the Wind Away river through an underwater cave. What's more, everything is included with the cost of admission – food, drinks, towels, even suntan lotion. A ticket to SeaWorld, which can be used within 14 days of purchase, just sweetens the deal.
"It's fun for kids of all ages," notes one Waterset resident. "My little ones loved to float on the lazy river and my older kids put on their masks and snorkels and discovered buried treasure."
Attendance at Discover Cove is limited each day, so you'll never have to deal with enormous crowds.
Get Cruising
Living in Tampa Bay offers a convenient and affordable way to set sail. Seven cruise lines such as Carnival and Norwegian depart from Port Tampa Bay year round, making it an ideal way to spend Spring Break. Whether you want to take a three to five day getaway, or a full two weeks, there are plenty of destinations to choose from. Port Tampa also hosts cruises that spend a full month at sea, visiting several different ports along the way. Whichever cruise line you choose, consider destinations such as the historic Panama Canal, or to Cuba. Mexico, Aruba, Jamaica and the Cayman Islands are also popular cruise ports of call to visit from Tampa Bay.
International Travel
"Every day is like Spring Break here in Florida," boasts resident Joe M. "And it's great that the airport only 30 minutes away."
We couldn't agree more. With Tampa International Airport nearby, it's easy to jet off to any number of vacation locations.
Europe is on Joe's Spring Break bucket list for good reason. London, Zurich, Frankfurt and Reykjavik are just a few of the cities with non-stop flights from TIA to enjoy Europe's charm and history. Spend a few days in those gateway cities and then easily explore the continent by taking one of Europe's well-known budget airlines or by rail. For 2018, there are also some great deals to European destinations during the key Spring and Summer Break periods between March and April.
Cities like Amsterdam, Lisbon, Copenhagen and Vienna are among the most appealing European locations in spring when the flowers bloom, the sun is glorious and the temperature is at just the right sweet spot.
With a visit to Europe, your student may not be in school, but they'll have the world as their classroom, even if just for a few days.
Whether you stay in state or head out of the country, you can make this Spring Break a vacation to remember.