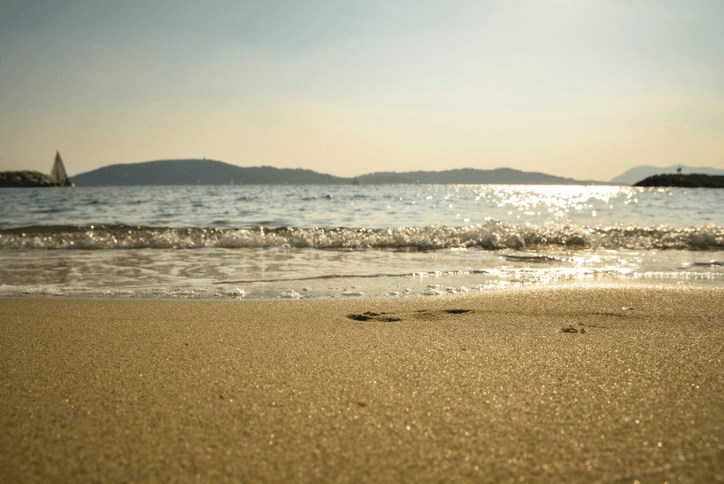 Best Beaches: Hidden Gems Near Waterset
Beach lovers have plenty of options that are close to Waterset, in addition to the well-known Clearwater and Saint Petersburg Beaches. Whether you want to take a morning stroll close to home, or spend an entire day at the beach, we've rounded up some lesser known gems. 
Apollo Beach Nature Preserve
For years, Apollo Beach was a community without a beach. No longer. The Apollo Beach Nature Preserve offers two lovely beaches that are just a short drive from Waterset. There's a five-acre upper beach with a pavilion and restroom facility, and a lower two-and-a-half acre beach. The newly renovated project dredged the nearby North, South and Main Channels to provide the sand for the beach. Best of all, the dredging project means boats are less likely to run aground. Swimming is available at the Nature Preserve, but there are no lifeguards. Dogs are also allowed at the preserve, but should be leashed at all times. The Nature Preserve is easy to get to, just take Apollo Beach Boulevard until it ends and then turn right until you reach the Nature Preserve.
Ben T. Davis Beach
A little slice of heaven awaits you along the Courtney Campbell Causeway, which connects Tampa to Clearwater. Ben T. Davis Beach isn't an expansive beach like you'll find in St. Petersburg or Clearwater. But it's a narrow stretch of shore that's extremely popular on the weekends with locals and visitors alike. Just off the access road, beach goers can park their cars (for a small fee) and spend the entire day enjoying the sand and surf. Grills are available to use for barbeques, and there are also covered picnic shelters which are available on a first come, first served basis. It's also not uncommon to see beach-goers set up their own covering tents in the sand. Ben T. Davis Beach is a great place for jet skiing or stand-up paddle boarding, and the boat ramps are also extremely popular.  No visit to Ben T. Davis Beach is complete without a visit to Whiskey Joe's. The well-known watering hole is right next to the beach and a must-visit destination for spring breakers.
Davis Islands Beach
Just a few miles from downtown Tampa, dogs get their own beach on the archipelago that makes up Davis Islands. The dog beach on Severn Avenue attracts islanders and Tampanians who let their dogs frolic leash-free in the water and sand. Just a few yards away, a second, fenced in dog beach features more rocks and a seawall. There's also a beach for humans on Davis Islands, and while it's not the best for swimming, it is a peaceful spot to read a book or get a suntan. And who knows? You might run into former Yankees player Derek Jeter or current Tampa Bay Lightning players Steve Stamkos or Victor Hedman. The trio are probably Davis Islands' most popular residents.
Indian Rocks Beach
Hop in your car, head south on I-275 and Indian Rocks Beach is the first beach sign you'll see. The beach, and the town which shares its name, is north of Indian Shores and South of Belleair Shore and Belleair Beach, with three miles of shore along the Gulf of Mexico. Along Gulf Boulevard, there are 27 beach access points where you can park your towel and chair in the sand. Parking is available for a fee, and a bathhouse offers restrooms and showers.
Tourism is the primary industry in Indian Rocks, and there are many seasonal rentals, shops and restaurants within the community.