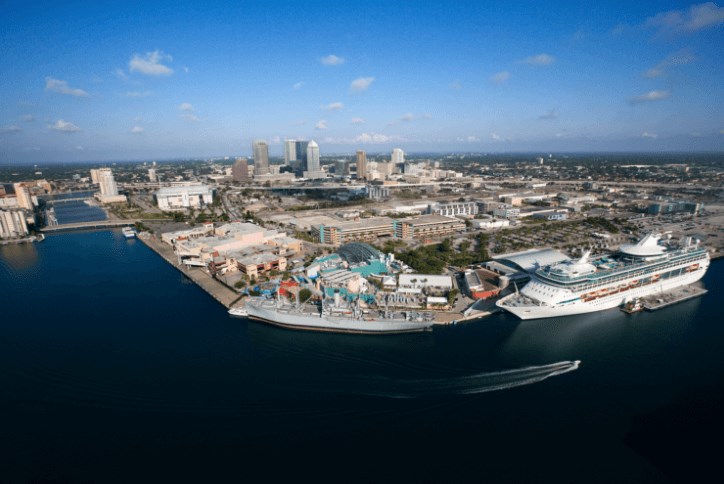 4 Things You Didn't Know About Tampa
Today, Tampa Bay is home to a ton of things to do from professional sporting events to some of the best beaches and best restaurants in the state. But did you know our city has a rich history of culture and innovation that set the foundation for today's amazing community? Here are some little-known facts about Tampa Bay.
1. Tampa's name has Native American origins

Florida's Calusa tribe, which inhabited the Tampa Bay area before the Spanish explorers settled in the early 1520s, called the city "Tampa," meaning "sticks of fire." Historians believe this name references the lightning that Tampa experiences during the summer time.
2. The Cuban sandwich was invented here

Miami may claim this title, but history has shown the Cuban sandwich came from Tampa in the 20th century. Its exact beginnings aren't known— some say it started with a friendly foodie competition between Ybor City's cigar manufacturers. No matter how it came to be, the Cuban heritage that introduced the crunchy bread, pork and other goodness to historic Ybor City is one we are thankful for. Today, there are plenty of hidden gems around the city that have a unique take on the traditional Tampa Cuban sandwich.
3. The Columbia is Florida's oldest restaurant

In 1905, Cuban immigrant Casimiro Hernandez Sr. opened The Columbia as a small café known for its authentic Cuban coffee and sandwiches in Ybor City (maybe the first Cuban sandwiches?). It was also the first restaurant in Florida to introduce air-conditioning. For over a century the Hernandez & Gonzmart family have continued to run one of the best restaurants in the state, great for celebrations or a date spot for a romantic dinner.
4. Tampa is home to world's largest continuous sidewalk

Right on the bay, Bayshore Boulevard is the perfect place for a Sunday stroll or evening run. The 4.5-mile long sidewalk is also 10-foot wide, so no trouble for those with dogs, strollers and those who are just trying to beat their best mile time. There are water fountains and trail markers down the sidewalk's entire length.