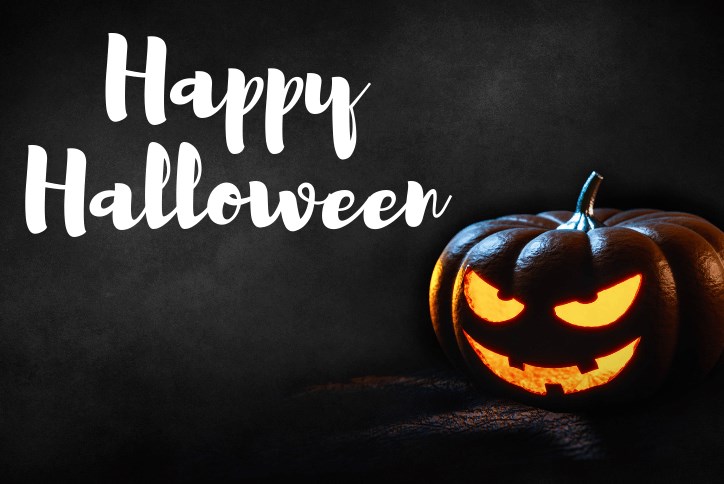 Happy Halloween From Your Favorite Theme Parks
Halloween lovers have plenty to enjoy right here in Tampa Bay and throughout the region. Whether you want to be scared out of your gourd, or are looking for a festive event suitable for younger goblins, the area has plenty to choose from. Check out some of our favorite events from nearby theme parks below.
Busch Gardens' Howl-O-Scream
With haunted houses, unexpected terrors and heart-pounding thrill rides, Howl-O-Scream at Busch Gardens in Tampa is the place to be. This popular annual event runs on select nights from September 21 – October 28 beginning at 7:30pm.
Howl-O-Scream is a separate, ticketed event and not included in the admission price. Howl-O-Scream is intended for guests aged 17 and older.
For younger children who still want to get in on all the Halloween fun, Busch Gardens offers Sesame Street Safari of Fun Kids' Weekend each Saturday and Sunday from October 6 through 28 from 11:30 a.m. to 3:30 p.m. As part of the general admission ticket, kids can rub shoulders with their favorite characters from Sesame Street, including Elmo and Big Bird. There are parades and dance parties throughout the afternoon, trick-or-treating in costume, fall-inspired games in the newly expanded festival area and a hay bale maze.
Brick-or-Treat at Legoland
Halloween is a brick-tacular celebration at Legoland in Lakeland. Visit the theme park any Saturday or Sunday during October and on Halloween for all-day fun featuring trick-or-treating, special Lego build activities, entertainment and meet and greets with special, spooky holiday Lego characters Mummy, Frankenstein, Spider Lady and others. Snap a photo in front of the world's largest Lego pumpkin and enjoy a fireworks finale each night. Kids can dress in their costumes as they enjoy the park. All the Brick-or-Treat festivities are included with park admission, and Annual Passholders have access to the activities one hour early.
Halloween Horror Nights at Universal Orlando
Dubbed the "World's Premier Halloween Event," Halloween Horror Nights at Universal Orlando is filled with everything needed for a frightfully scary night: nearly a dozen haunted houses, including one based on the Netflix hit "Stranger Things," scare zones and an all new Academy of Villains performance featuring a mix of dance, acrobatics and theatrics. If your heart isn't already pounding, head over and enjoy some of the parks rides and attractions. Halloween Horror Nights runs on select nights from September 14 through November 3. The event is recommended for guests aged 13 and older. No masks or costumes are allowed.
Mickey's Not-So-Scary Halloween at Walt Disney World
For the happiest Halloween experience on Earth who wouldn't want to visit the Magic Kingdom? Mickey and his fellow Disney characters have a not-so-scary lineup of entertainment and activities for children of all ages to enjoy. On select dates from August 17 through October 31, kids can dress in their costumes and trick-or-treat through the park. There's even an allergy-free option for children so no one will be left out from enjoying the fun. New attractions for 2018 include the Storybook Circus Disney Junior Jam for the older kids. Dozens of rides and other attractions will available including Space Mountain, It's a Small World and more. The day ends with a sing-a-long and fireworks. Mickey's Not-So-Scary Halloween requires a separate ticket, and be sure to check the website for costume guidelines.
Spooktacular at SeaWorld
The whole family can enjoy Spooktacular at Seaworld. During weekends between September 22 through October 28 SeaWorld visitors can enjoy an underwater "fantasia," trick-or-treating, meet-and-greets with Sesame Street characters, a Halloween Dance Party and a whole lot more. Spooktacular is a daytime event, and it is included with admission to the park.