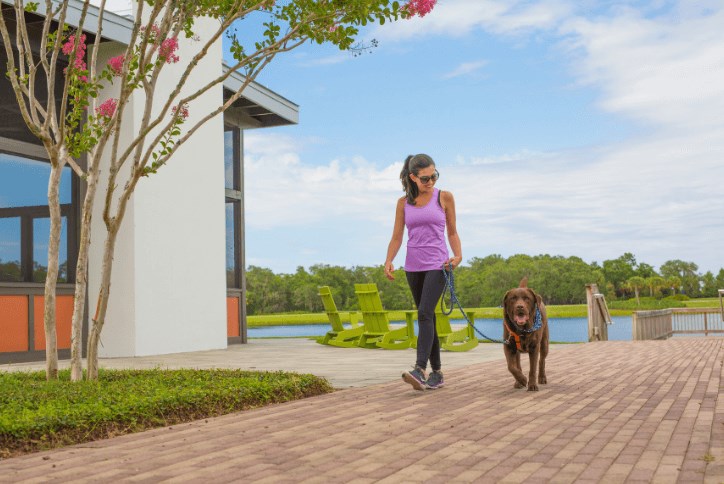 Why Millenials Should Be Living in Tampa Bay
Tampa has much to offer millennials and their families. When you're a young person trying to make money, raise a family, and enjoy life, choosing where you want to live is crucial. In this regard, living in Tampa is a great idea for millennials from all walks of life. There are countless advantages to living in this area, but below we'll dive into five of the reasons that we think are game changers.
Living in Tampa Means Beautiful Weather
Who doesn't love sunshine and clear skies?
If you live in the Tampa area, that's exactly what you'll get pretty much year-round. The weather is a huge reason that people retire to Tampa and other areas of Florida, but you don't need to wait to enjoy beautiful rays.
In fact, enjoying this beautiful weather in your youth could help you live longer. People who get Vitamin D from sunshine are less depressed, healthier and better able to process things with full brain function. This means that your quality of life will be much greater living in Tampa.
It's a Hub For Young Professionals
Regardless of your industry, you'll be able to link up with other young professionals when you move to Tampa.
For instance, Tampa is becoming a hotbed in the tech industry, which brings youth and opportunity to the area. There's no shortage of mixers, professional networking events, and digital marketing conferences for you to take advantage of living in the area.
You can also hit the ground running without a job in place, since services like Uber, Lyft and Grub Hub are huge in the area.
The Cost of Living is Low
You get a lot of bang for your buck when you live in Tampa. Studies show that Tampa's cost of living is just slightly higher than the United States, and lower than Florida's average cost of living.
Though the cost of living is low, you're still living in an exciting area with professional sports teams, major airports, amusement parks and so much more.
Tampa is Right Next Door to the Vibrant St. Petersburg and Up the Road From Orlando
Tampa aside, the entire area is bustling with things to do.
You're spitting distance from St. Petersburg, which is a great hangout place for millennials. Any given night or day, you'll be able to stop by some of the best microbreweries in the state, dance the night away, rent a bike or get a tattoo!
Meanwhile, you're also a short drive away from Orlando, home to Disney World and Seaworld. Tampa is also home to several other theme parks and attractions, including Busch Gardens, Adventure Island and the Florida Aquarium.
Tampa Gets High Marks For Quality of Life and Safety
Beautiful scenery and weather aren't worth it if you're in an unsafe area. Tampa gives you the best of both worlds since it is ranked safest among large cities throughout the state of Florida.
Whether you're trying to raise a family or just accumulate property, you can breathe a sigh of relief when living in Tampa. This quality of life is why people of all ages and backgrounds flock to the Tampa area.
So what are you waiting for? If you'd like to learn more about living in Tampa or making that move, check out our other blog posts to get up to speed.