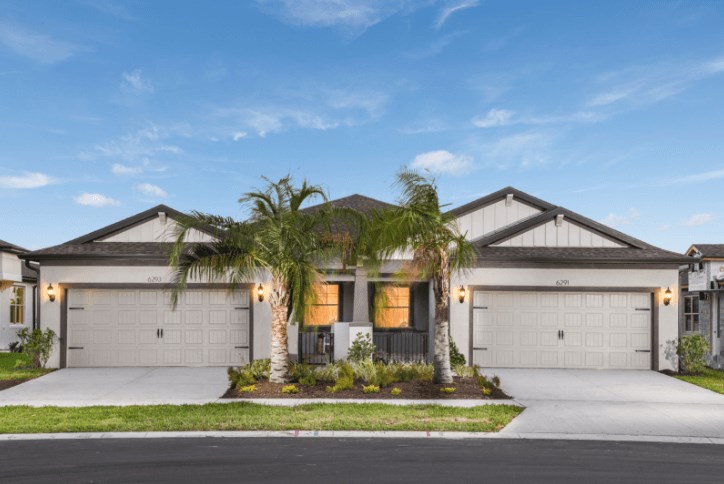 5 Benefits of Villa Living in Waterset
If you're looking to live the villa lifestyle, Waterset has a new gated neighborhood perfect for you - The Villas at Waterset by Pulte Homes. Not sure if a villa is right for you? Here are some of the advantages of villa living.
All the Benefits of Homeownership
Investing in a home has so many benefits! You can build equity, stabilize your costs, improve your credit history, and enjoy tax deductions. Aside from financial benefits, you'll enjoy living in a space that's truly yours where you can make new memories and friendships. Read about the financial benefits of homeownership here, plus four benefits that have nothing to do with finances.
Affordability
Villa homes in Waterset start in the low-$200s, making them a very affordable home option. If you're looking to save money by lowering your mortgage payment, purchasing a villa could be the way to go. Plus, for a limited time, you'll save over $1,700 since Pulte will pay your HOA for one year! *
Low Maintenance Living
One of the biggest perks about living in a Waterset villa is the low maintenance lifestyle. Your HOA will maintain your landscaping, roof, irrigation, and more. This means you can spend more time doing what you love.
The Perfect Size
Living in a villa has so many conveniences. First, you'll reduce wasted space - no more cleaning rooms you don't even use! Second, your monthly utility costs could be less. Third, many people find that downsizing helps them eliminate clutter and use their space more efficiently. At 1,542-1,579 square feet, the villa homes in Waterset are not too big or too small - they're just right.
Sense of Community
Many people feel more comfortable with friendly faces just a few steps away. Villa living makes it easy to find a neighbor to go on a walk with or borrow a cup of sugar from. At Waterset, we are known for our strong sense of community, and this is especially true in our villas. Don't just take our word for it – hear it for yourself from our residents.
Combine the benefits of villa living with the advantages of living in Waterset (such as amazing amenities, great community events and a convenient location), and you've got everything you need to feel at home. Ready to learn more? Explore our villa options now!
*Offer valid 6/1-8/1. Please see a sales counselor for complete details. Offer subject to change at any time.