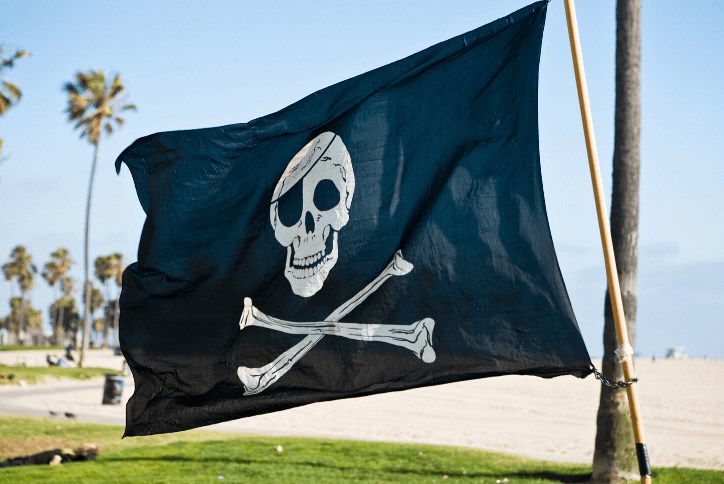 6 Tips for Throwing Tampa's Top Gasparilla Party
If you're new to the Tampa Bay area, you may be wondering what Gasparilla is. If you've been here a while, you're probably familiar with this over-the-top, longstanding, pirate-themed tradition. In short, Gasparilla is a mock pirate invasion enacted every January, led by Jose Gaspar. Gaspar's Ye Mystic Krewe of Gasparilla wins the key to the city from the mayor, then leads the city in a celebratory parade. You'll find Gasparilla festivities all over the city - but here are 6 tips to help your Gasparilla party be the best of the Bay! 
Time It Right
The timing of your party will help determine what kind of atmosphere you have. A mid-day brunch party, a relaxed afternoon bash, or an all-night pirate fest? You'll also want to consider how many of your party guests will want to attend the parade downtown - if half the guest list will be on Bayshore Boulevard until 5pm, start your party at 6 or later. If your friends are only planning on attending the Invasion, you could start in the late afternoon. 
Consider Kids
You'll want to decide - and make it clear to your guests - if this is a family-oriented or adults-only party. If you do have kids attending, check out our Pinterest board for activity ideas to keep them entertained while the adults mingle. 
Plan Your Space
If you browse our Homefinder, you'll see plenty of options for open floor plans, which combine the kitchen, dining room, and living room. This configuration is perfect for entertaining, as it allows you to use the kitchen while staying connected to the heart of the party. You can lay out drinks and food along your countertops or kitchen island - or use your dining room to set up food so guests can munch and mingle at the island. Whatever you choose, your guests will be able to stay engaged at all times! 
Don't forget your outdoor living as an extension of your party spaces! January days are mild in Tampa Bay, and guests will enjoy soaking up some Florida sunshine and fresh air! 
Opt for a Signature Drink
Having a delicious signature drink at your party will be a fun talking point for guests - while cutting down on costs and frustrations for you, by eliminating the need for an open bar set up. We suggest something tropical and colorful, like a Blue Hawaiian - but whatever you choose, don't forget the rum! 
Go All Out on the Decorations
The best part of a party is the decor! Start setting the atmosphere from the moment your guests arrive with a fun porch vignette, and continue it all the way through the great room to the lanai! You can use banners, fish netting, pirate flags, printables, and more to keep every part of your home on theme. There are tons of options available on retailers like Etsy and Amazon, or you can go the DIY route. 
Don't Overlook the Playlist 
You may be tempted to overlook this detail, but the music playing can really make or break the vibe of a party! You don't want your gathering suddenly interrupted by an obnoxious commercial or a sad, slow ballad. Set the stage with a tropical island playlist, top 40s dance hits, or even a pirate-themed instrumental soundtrack! 
Home isn't just where the heart is - it's where the best parties are too! Throwing a Gasparilla party in your new home at Waterset lets you party like a pirate while avoiding the crowds that accompany the parade along Bayshore. With these 6 tips, your Gasparilla celebration can't be beat - until your next party, that is.