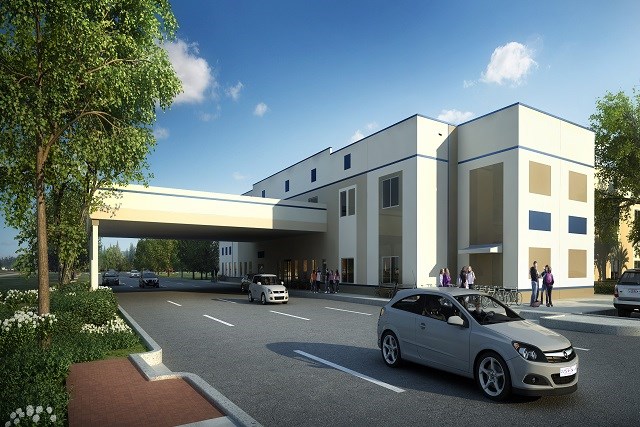 Charter USA School Opening in Waterset
Waterset will be home to a new charter school beginning in the Fall of 2017. Construction is expected in the coming weeks for Waterset Charter School at 6711 North U.S. Highway 41, just north of Apollo Beach Boulevard.
Waterset is owned in a joint venture partnership between NORTH AMERICA SEKISUI HOUSE, LLC (NASH), the U.S. business unit and full subsidiary of SEKISUI HOUSE, LTD., Japan's largest homebuilder and leading diversified developer, and Newland Real Estate Group, LLC, whose development business, Newland Communities, is the master developer of the community. Waterset is one of more than 30 communities the NASH-Newland partnership owns together in 11 states across the United States.
Waterset Charter School is expected to serve 1,145 students in a new 68,658-square-foot building located on 21 acres. The building will house 49 classrooms, two art, two science, two computer, two music rooms and a multi-purpose room. Outdoor recreation areas for students will include a playfield, basketball court and tot lot. 
Initially, the school will offer classes for students in kindergarten through grade six, with grades seventh and eighth added in subsequent years.  
"Waterset Charter School will provide additional educational options not only for residents within Waterset, but for the entire SouthShore community," said Alex McLeod, Senior Vice President of operations for Newland Communities. "We're excited to be a part of what we believe will be an active and engaged school."
Waterset Charter School is part of the Charter Schools USA, Inc. (CSUSA) family of schools. It will be governed by the Florida Charter Educational Foundation which consists of local community leaders. Waterset Charter School will be the organization's fifth school in Tampa Bay. It also operates SouthShore Charter Academy and Winthrop Charter School.
Enrollment will begin February 6, 2017 online and will run through March 15. Interested parents should visit www.WatersetCharter.org for enrollment requirements and additional information.
About Waterset
Waterset by Newland Communities is a master-planned community located in Apollo Beach. Waterset features a variety of amenities that include a community pool, fitness center, Fit Trail and Greenway. The Waterset information center is located in The Landing Club & Café and is open daily from 10 a.m.to 6 p.m., and on Sundays from noon to 6 p.m., along with 14 model homes priced from $190,000s to over $500,000. For more information, please call (813) 235-0154 or visit our website at www.watersetfl.com.
About NEWLAND:
Newland is a diversified real estate company leveraging a national platform and over 45 years of experience to perform challenging and diverse development, investment, management, and advisory services across a wide range of real estate. The company's mixed-use development business, Newland Communities, actively owns, operates and develops premier residential master-planned, commercial, retail, and urban mixed-use real estate across the U.S. Headquartered in San Diego, Calif., Newland and its affiliated companies have completed, or have underway, more than 140 diverse real estate developments, more than 20 million square feet of commercial and retail space, and 175,000 residential units in 14 states. www.newlandcommunities.com.
About NORTH AMERICA SEKISUI HOUSE, LLC (NASH):
NASH was established in 2010 as the U.S. business operations unit and a full subsidiary of SEKISUI HOUSE, LTD., Japan's largest homebuilder and a leading diversified developer since 1960. SEKISUI HOUSE, LTD. has built more than two million houses to date and expanded its operations to Australia, China, Singapore, and the U.S. NASH establishes joint ventures to build innovative and sustainability conscious master planned communities across the US. NASH is headquartered in Arlington, Virginia. http://nashcommunities.com/. http://www.sekisuihouse.co.jp/english/index.html.
Contact:
Pam Parisi
Vice President of Marketing, Newland Communities   
813.620.3555 | pparisi@newlandco.com