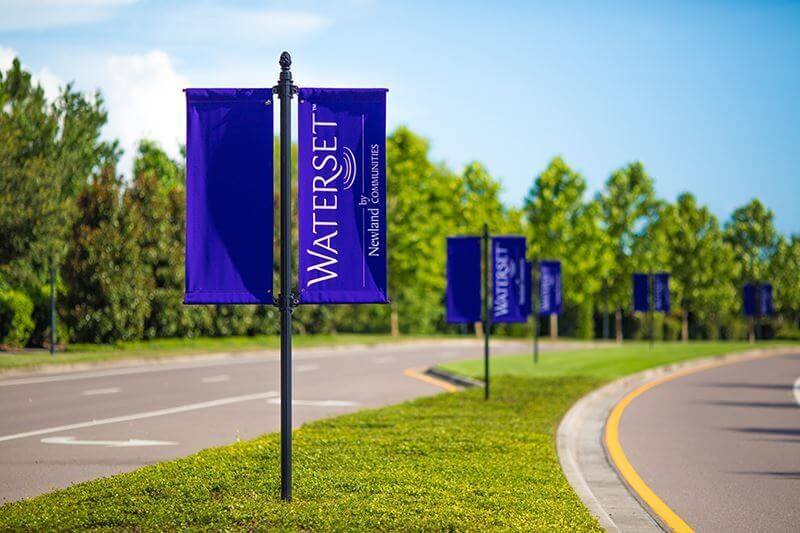 Looking Back at 2019
This year has been an exciting year for all of us here at Waterset. We drank lots of coffee at The Landing Cafe, explored miles and miles of trails, and splish-splashed to our heart's content in our pools. We celebrated the seasons. We saw so much growth in our community - not just here in Waterset, but in SouthShore as a whole. As the new year begins, let's look back on all the adventures we had in 2019. 
New Year, New Homes
2019 started out with a bang - Beazer Homes, Cardel Homes, David Weekley Homes, Park Square Homes, and Pulte Homes, Homes by WestBay all opened new model homes at the beginning of this year! Beazer's Bayview boasts 2,228 square feet of space with three bedrooms and a study - plus an adorable front porch swing you won't want to miss. 
On Silver Sun Drive, our builders opened 5 new models, ranging from 1,950 - 3,560 square feet and featuring 3-5 bedrooms. Pulte Homes opened two villa models on Mooring Line Circle, the Cressida and the Serenity. Why not take advantage of the cool winter weather and explore one, two, or all 16 model homes?
Hopping into Spring
This spring, we enjoyed an eggs-cellent visit from the Easter Bunny plus awesome Egg Hunts at The Lakeside! We kept the fun going with our Spring Wine Down, which featured live entertainment, food trucks, and drink specials at The Landing Cafe! 
We were also pleased to present our three local public schools with their proceeds from the 2018 Turkey Trot, which raised over $22,000 for the schools. We're hoping to surpass that in 2020!
Summer Fun for Everyone
Summer 2019 was packed with fun activities and events! We celebrated National Trails Day and the 4th of July. We kicked off our Concerts for a Cause series, and collected over 2,700 meals at our first concert alone! We also wished The Waterset Club a very happy first birthday! Have you had a chance to visit it yet? 
Park Square Homes also introduced their brand new line-up of townhomes. With 9 convenient floor plans, these townhomes are a great addition to our community. 
We ended the summer with a fun but informative Back to School Open House with the principals of Doby Elementary, Eisenhower Middle, and East Bay High Schools! 

Good Vibes, Great Causes
This autumn was full of good vibes as we worked to support some great causes! Local bands wowed the crowd at our Concerts for a Cause and Fall Festival, where we collected almost 18,000 meals for families in need in the SouthShore area! 
On Thanksgiving morning, we hosted another Turkey Trot with a record-breaking number of participants! We ended the year with holiday festivities, including a special visit from Santa Claus.
Next year is sure to be filled with more adventures! Follow along right here on our blog! 
Happy New Year!